As baseball's one-percent gather in Minneapolis Tuesday for the 85th All-Star Game, the sport's working poor are driving forward with a novel, quite possibly historic lawsuit in San Francisco.
The class action suit, brought on behalf of minor leaguers for all 30 Major League teams, alleges violations of federal law requiring fair wages and overtime. Filed in February, and twice expanded ahead of a September hearing, Senne vs. MLB portrays minor league baseball players as the game's exploited underclass. They toil year-round with no overtime, unpaid extra assignments, and no right to switch teams or renegotiate, the lawsuit alleges. In exchange, they get a maximum starting salary of $5,500—a sum far below minimum wage.
"No one is saying that minor leaguers should be getting rich," says Garrett Broshuis, a minor league baseball player turned attorney who helped build the case. "But if McDonald's and Wal-Mart can pay a minimum wage, then Major League Baseball can too."
It's a high-toned complaint that presents the plaintiffs—"powerless" and "preyed upon" by "the cartel known as Major League Baseball"—as entitled to a fairer shake, especially as the game's global revenue soars toward $9 billion.
Minor league players have always been poor in dollars, and rich in grit, character, and the honeyed romance of playing for peanuts while pursing a dream. What changed, Broshuis claims, is the salaries of Major Leaguers by comparison. Since 1976, when the top-hat class unionized and won the right to free agency, minimum salaries have ballooned by 2,500 percent. Minor leaguers, by contrast, have seen only a 70 percent bump in the same time period, a rate that doesn't even cover inflation.
The lawsuit's outcome has huge potential ramifications because virtually every player in Major League Baseball does time in the farm system. For every player on the field at Tuesday's Midsummer Classic, for example, there are more than a hundred "stockpiled" in the minor leagues. There they make the league minimum of $1,100 a month, rising to $2,150 a month on the doorstep of the majors. By contrast the Major League mandatory minimum salary is $84,000 a month, rising to $4.6 million a month for Dodgers' ace Zack Greinke.
The League did not respond to a request for comment. But in court documents filed in late May it denied all charges and seemed prepared to argue that baseball isn't really a job: it's a pastime, a seasonal amusement to be exact. If a judge agrees, it could mean that the team owners—like the owners of water slides in summer and Christmas displays in winter—are exempt from the need to pay a federal minimum wage. Baseball player, in other words, is no more a career than mall Santa.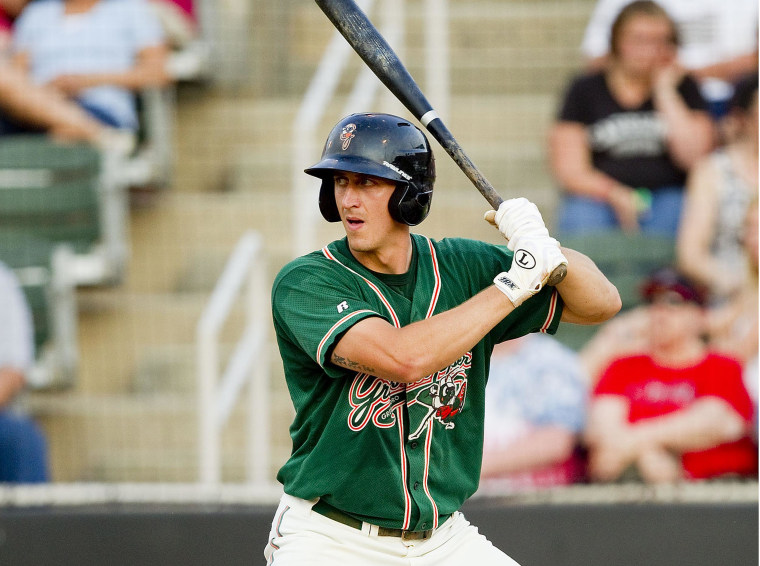 This is utter nonsense, says Broshius, but legal experts say there's no predicting how the case may unfold. The Fair Labor Standards Act requires minimum wage and overtime pay, but it does not directly address minor league baseball players. That means a judge or possibly a jury (as requested by the players) will have to stretch the language of the law to the strange job of baseball. Is it a career, a gamble, a good time, or something in between?
Bill Gould, an arbitrator between players and the league during the lockout of 1992, and an emeritus professor of labor law at Stanford, doesn't see this going the way of Major League Baseball. "They are entitled to legal protection," Gould says, and anything more would be hard for the league to argue with a straight face. But Michael McCann, who directs the Sports and Entertainment Law Institute at the University of New Hampshire, says baseball is unique.
"Some of the 'work,' like personal fitness, is arguably a mixture of employment and personal advancement," he says, and advancement isn't part of the FLSA. The case law is also split on this question of whether baseball is a "seasonal" enterprise. In 1995 a Florida court upheld the seasonal exemption, ruling that a minor league team owed nothing to a groundskeeper who sued for overtime pay. But three years later, an appeals court in Ohio came to the opposite conclusion on a different case brought by the maintenance staff of the Cincinnati Reds.
To make the matter murkier still, the Supreme Court has considered baseball to be a matter of amusement, not commerce. In 1922, in a case that gave Major League Baseball the right to act as a monopoly, exempt from antitrust laws, Justice Oliver Wendell Holmes argued that the sport, "although made for money, would not be called trade of commerce."
That decision was upheld in 1972, with Harry Blackmun issuing what was perhaps one of the most mocked opinions in the high court's history. It included "a juvenile, rhapsodic ode to the glories of the national pastime, sprinkled with comments about legendary ballplayers and references to the doggerel poem, 'Casey at the Bat,'" according to the Rutgers University historian David Greenberg. In the discussion, Thurgood Marshall objected to Blackmun's white-only list of all-time greats. In a compromise, Jackie Robinson, Satchel Paige, and Roy Campanella were added. But the decision stood.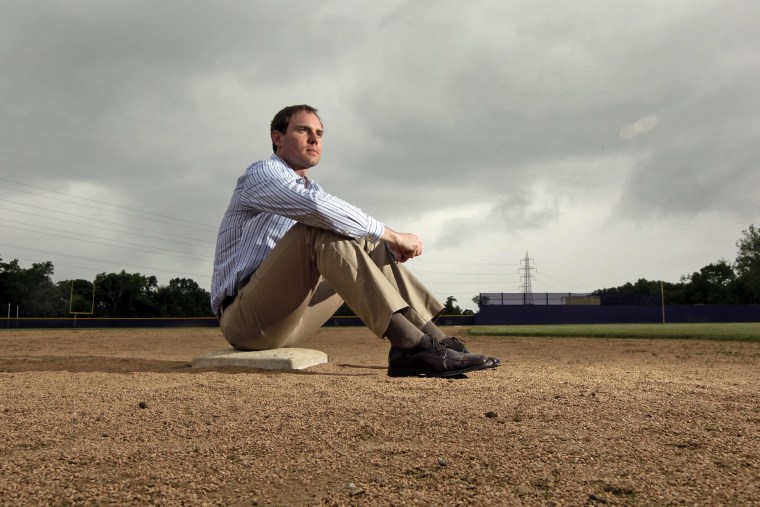 More than 6,000 current and recent minor league players could be affected by this case, but Broshius above all is responsible for the revolt. Early on in his pro baseball career, he got the feeling that he was getting screwed. He was a pitcher in the San Francisco Giants minor league system, a right-hander selected high in the 2004 draft after a great career at the University of Missouri. But despite being one of the best in the country at his chosen profession, he couldn't make more than a guy bagging fries in a mall food court.
He now compares the low wage to a tax on his dreams, and indeed the dreams of every baseball player. "We shouldn't allow Major League Baseball to take advantage of these guys just because they're chasing a dream," says Broshius. He retired from baseball in 2009, but in an email he said he'd still be watching Tuesday's All-Star Game. "I still love baseball," he wrote. "I just don't love MLB's treatment of its workers."