The 13 bald eagles that were found dead last month on Maryland's Eastern Shore didn't die of natural causes, wildlife officials said Thursday, and authorities are offering a $25,000 reward to help find whoever killed them.
The birds showed no signs of trauma when they were found Feb. 20 on a farm and in the woods in the town of Federalsburg in what Maryland Natural Resources police said was the biggest die-off of bald eagles in the state in 30 years.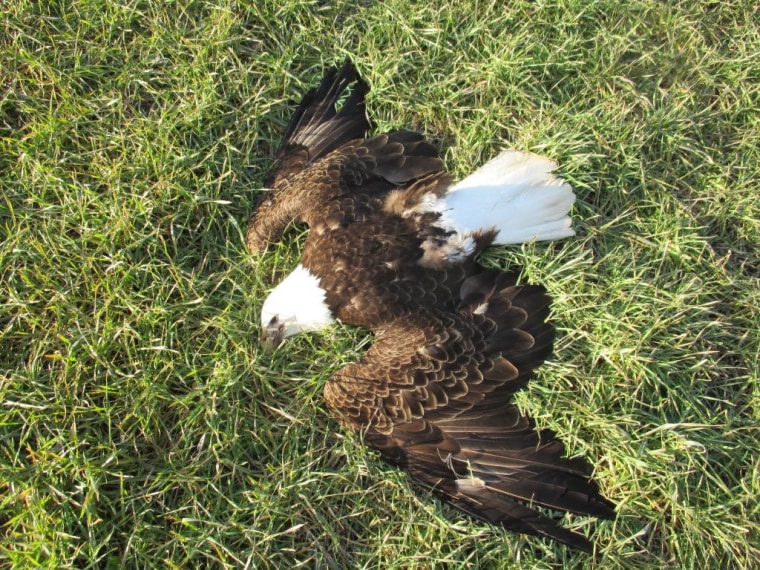 Investigators initially speculated that they might have eaten poisoned animal carcasses put out to control rodents, but the owner of the farm told NBC Washington at the time that he didn't use poison.
The U.S. Fish and Wildlife Service said Thursday that necropsies had also ruled out diseases, such as avian influenza, a major threat in the region because of its many poultry farms and migratory birds.
"Our investigation is now focused on human causes," said Catherine J. Hibbard, a spokeswoman for the agency, who said she couldn't release any more information to protect the investigation.
Bald eagles were removed from the endangered species list in 2007, but they're still listed as "protected," and killing one is a crime punishable by up to a year in prison and a $100,000 fine.
The Fish and Wildlife Service and Maryland Natural Resources police said a $25,000 reward has been posted for information leading to the conviction of the suspected wildlife offenders.