Two people were fatally stabbed after trying to intervene when a man was spewing "hate speech" Friday on a Portland, Oregon, train, police said.
The suspect — identified as 35-year-old Jeremy Joseph Christian of North Portland — was captured south of the Hollywood transit center shortly after the 4:30 p.m. local time stabbing on a MAX light rail train, Portland police Sgt. Pete Simpson said.
He was booked on two counts of aggravated murder, attempted murder, intimidation in the second degree and being a felon in possession of a restricted weapon. He remained held Saturday without bail.
A third person was also stabbed but suffered non-life-threatening injuries, Simpson said. He said the men were attacked after at least a couple of them tried to intervene after the suspect was "ranting and raving" and using language that could be characterized as hate or bias speech, some of which was anti-Muslim.
"In the midst of his ranting and raving, some people approached him, appeared to try to intervene with his behavior and some of the people that he was yelling at," Simpson said. "They were attacked viciously by the suspect."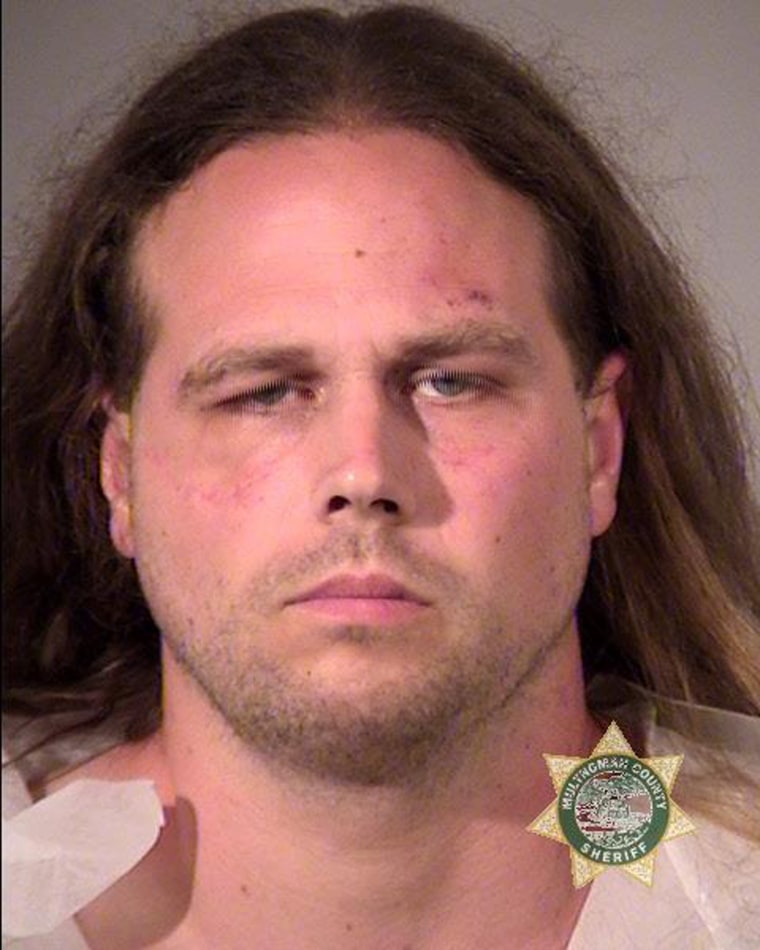 Some of Christian's speech was allegedly directed at two young Muslim women, one of whom was reported to have been wearing a hijab, but Simpson said the witnesses reported that the suspect's comments were not exclusively anti-Muslim.
"According to some preliminary witnesses statements, he was kind of spewing hate about a lot of different things," Simpson said. Those who tried to intervene in the situation tried to de-escalate the encounter, he said.
The two people killed were identified by police Saturday as Ricky John Best, 53, of Happy Valley, and Taliesin Myrddin Namkai Meche, 23, of southeast Portland. The injured man was identified as 21-year-old Micah David-Cole Fletcher, also of southeast Portland. He remained hospitalized on Saturday, police said.
U.S. Sen. Jeff Merkley, who represents Oregon, said those who tried to intervene were heroes.
"Champions of justice risked and lost their lives. Hate is evil," Merkley said on Twitter.
A spokesperson for the FBI's Portland division said the agency is offering any help that may be needed, and will be looking at whether any federal violation occurred.
Witness Arsenia Brittel told NBC affiliate KGW that the suspect slashed the throats of his victims.
"I saw the guy stabbed in the neck and bleeding," she said.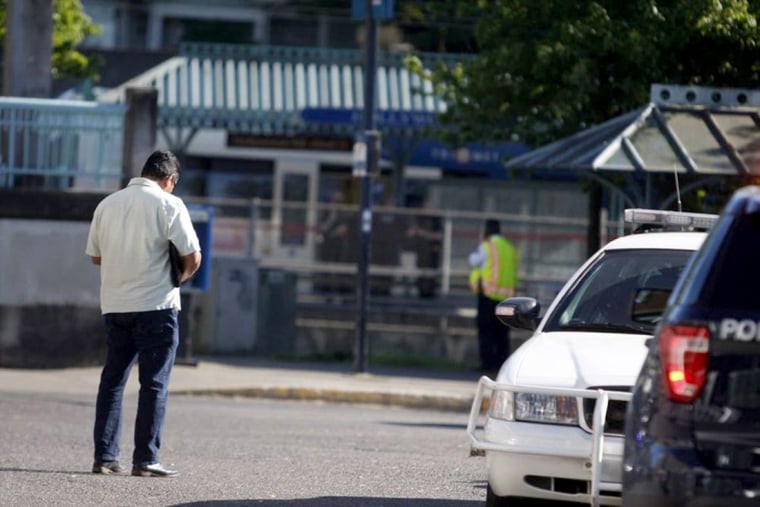 Another witness on the train told the station that the suspect told onlookers that it was a free country and he could say as he pleased.
"He was saying something about America, this is a free country, I can do whatever I want, and the other people [were] saying you know, calm down, or shut up. He got agitated," the witness said.
Simpson called the stabbing an isolated incident. He said some people were understandably frightened by the violence and left before police arrived, and said investigators would like to speak to those witnesses, including the two apparently Muslim women to see what the suspect said.
"It's horrific," Simpson said. "There's no other word to describe what happened today."
Christian will be arraigned Monday and may face additional charges after the Multnomah County District Attorney's Office presents the case to a grand jury, police said.
Simpson said investigators are still determining whether there are any mental health issues or drugs or alcohol involved in the incident. The fatal stabbings are Portland's eighth and ninth homicides of the year, Simpson said.