Twenty-five people were hospitalized and several more were injured when a deck collapsed at a Montana country club Saturday evening, police said.
The Billings police and fire departments and American Medical Response responded to a rescue call around 7:50 p.m. Saturday after multiple injuries were reported when a patio collapsed, police said on Facebook.
There were no deaths, and none of the no injuries were life-threatening, NBC affiliate KULR reported.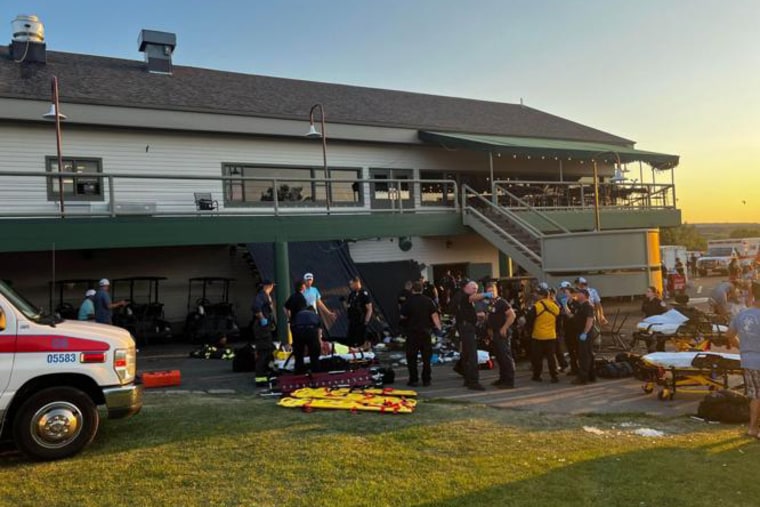 Eight people were treated and released at the scene, officials said. Other injured people walked away and did not receive medical treatment.
The number of people who were on the patio was unclear, the city told KULR. A tournament hosted by Briarwood Golf Club was underway at the time of the collapse, for which 250 people were registered, KULR reported.
Other responding agencies included the Lockwood Fire District, Laurel Emergency Medical Services, St. Vincent Healthcare's HELP Flight and the Yellowstone County Sheriff's Office, officials said.
"We are thankful for all of the responders working on these units, those that were called in to respond with the additional units, and the hospital staff at both hospitals," Billings Police Lt. Matt Lennick said.