An 8-year-old camper at Olympic National Park in Washington state survived with only minor injuries after a cougar attacked Friday evening, the National Park Service said.
"The cougar casually abandoned its attack after being yelled and screamed at by the child's mother," the park service said in a statement Sunday.
The attack was reported at 6:30 p.m. Saturday, and the injuries were minor enough that the child, identified by a park spokesperson as a boy, was hospitalized only for evaluation, it said.
The big cat was being sought by park service personnel, who plan to euthanize it under longstanding guidelines, the park service said.
"Olympic National Park has extensive protocols in place for wildlife observations, interactions, and attacks and the lethal removal of this cougar is in line with these protocols," it said.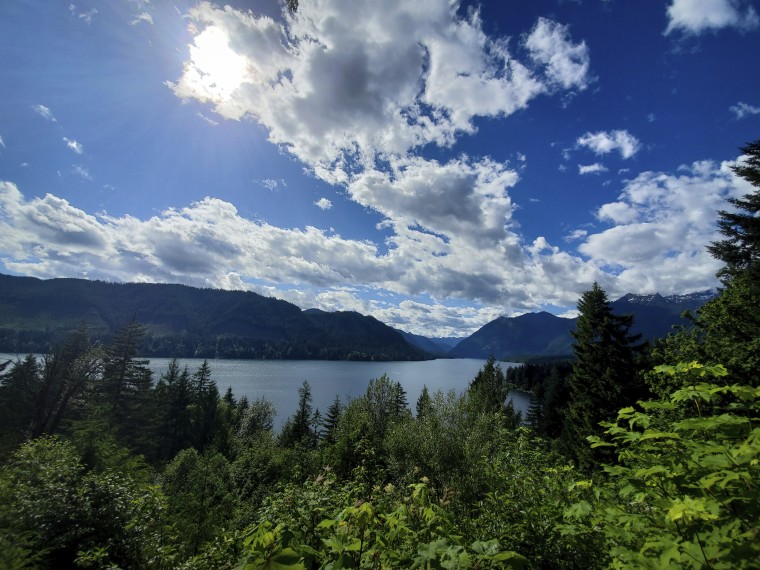 The area of the attack, Lake Angeles, was evacuated, campers there were made to leave, and access was closed until further notice, the park service said. Adjacent Heather Park was also closed, it said.
The park, near the U.S.-Canada border, is about 85 miles northwest of Seattle.
If the cougar is captured and killed, park service officials will order a necropsy — an autopsy for animals — in a quest to find clues about its state at the time of the attack, the park service said.
Interactions with humans, let alone attacks, are uncommon, and the reclusive big cats are a rare sight, it said.
Interaction does happen, however: Olympic National Park is cougar territory, the park service said.
"If you meet a cougar, it is important to not run because it could trigger the cougar's attack instinct," it said. "People should group together, appear as large as possible, keep eyes on the animal, make lots of noise and shout loudly."