A missing Arizona woman who was allegedly kidnapped by a man posing as an Uber driver was rescued after she passed a chilling note to a customer at a gas station begging for help, authorities said Thursday.
The woman, who was abducted Monday in the Phoenix area, was reunited with her family after authorities arrested a suspect Wednesday on an interstate in Seligman, in the northwestern part of the state, the Yavapai County Sheriff's Office said in a news release.
Jacob Wilhoit, 41, who was taken into custody without incident, faces charges of threatening, aggravated assault, unlawful imprisonment, kidnapping and other crimes, the sheriff's office said.
Authorities didn't identify a possible motive.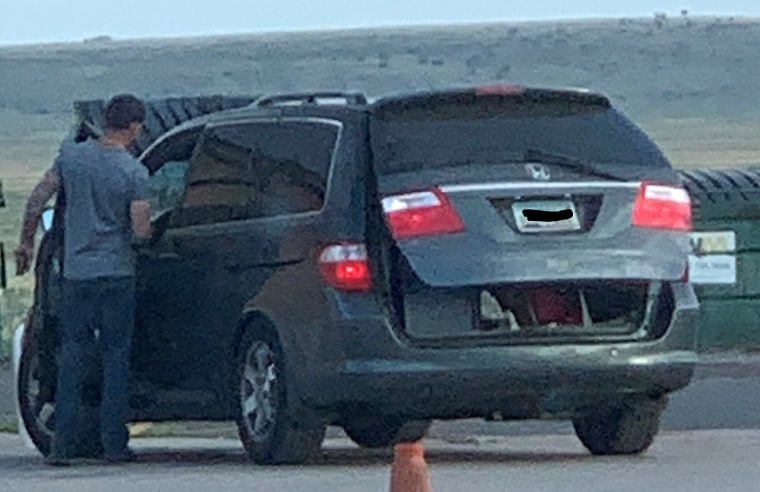 A spokesperson for the sheriff's office said in an email that Wilhoit was "known" to the victim and had been identified as a person of interest by the woman's mother when she reported her daughter missing earlier Wednesday.
The woman was allegedly abducted after Wilhoit — wearing a wig — posed as a ride-share driver and picked her up at a car dealership around 7 a.m., the sheriff's office said.
Wilhoit allegedly restrained the woman as they drove to Las Vegas and spent the night at a park, the sheriff's office said.
When they stopped at a Chevron station in Seligman, about 170 miles north of Phoenix, the woman slipped the handwritten note to a customer.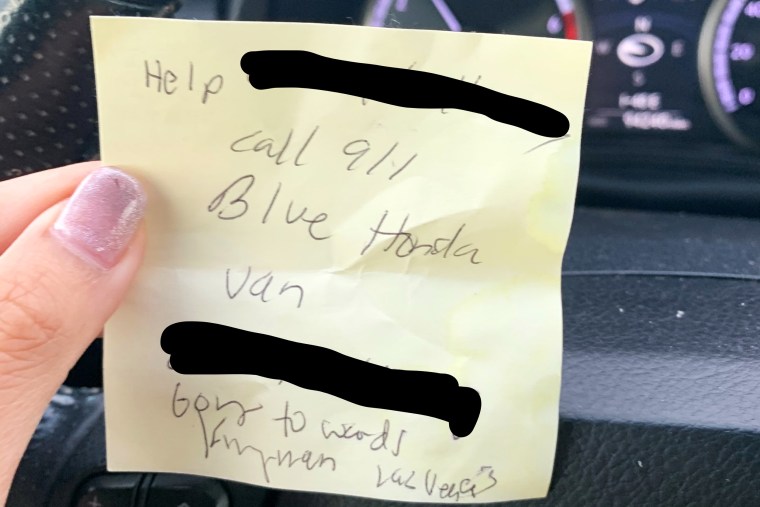 "Help," the woman wrote, according to a photo of the note released by the sheriff's office. "Call 911."
The woman described the vehicle she was in — a blue Honda van — and wrote that they were going "towards Kingman Las Vegas."
Kingman is roughly an hour west of Seligman.
The customer dialed 911, providing authorities with descriptions of the woman, Wilhoit and where the van was headed, the sheriff's office said.
When officers stopped the van on Interstate 40, they found multiple guns in plain view, the sheriff's office said.
It wasn't immediately clear whether Wilhoit has a lawyer to speak on his behalf.