The Muslim boy who was handcuffed last week after he took a homemade clock to class is withdrawing from his school, and his family is planning trips to the United Nations and Mecca before visiting the White House.
Ahmed Mohamed, 14, was arrested after officials at his school in Irving, Texas, mistook to the clock for a bomb. His treatment drew an outcry on social media and charges of Islamophobia. Google, Facebook and NASA all expressed support for the boy.
One of the largest Muslim groups in Texas said later in the week that it did not blame the school but faulted political leaders for creating a "climate of fear" with inflammatory rhetoric.
The school district told The Dallas Morning News that Ahmed's father had asked to pull him out of the district, and that the district would comply as soon as possible.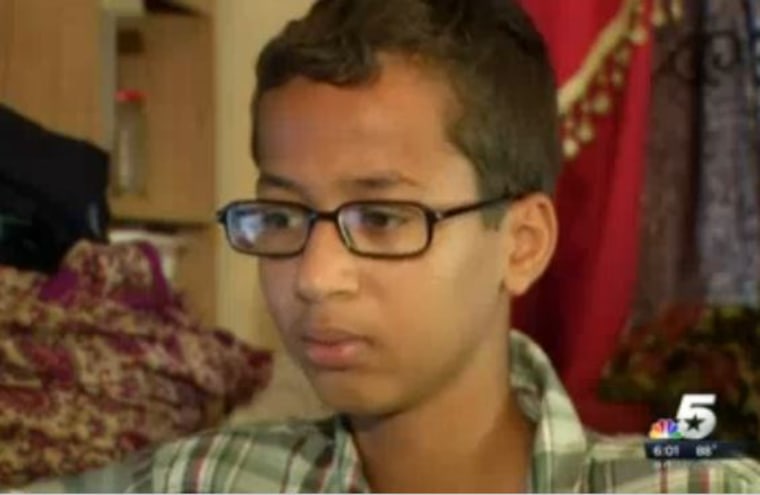 The father, Mohamed Elhassan Mohamed, told the newspaper that the family would fly to New York on Wednesday to meet with dignitaries at the U.N. If the family can get a visa, they will travel on a pilgrimage to Mecca, Saudi Arabia, the father said.
And then: "When we come back, we'll visit President Obama."
The father also pulled his other two children out of Irving schools, the newspaper reported. He said he hasn't decided where they will enroll next.