The head chef of a landmark Manhattan restaurant who vanished without explanation was found dead in a Queens building that police described as a "lodge."
Police said Andrea Zamperoni's body was found Wednesday night on the first floor of the building. Investigators told NBC New York that a naked woman was in the room where the chef's body was found.
The woman was questioned but at this point is not considered a suspect, police told NBC New York. Police said there were no signs of trauma on Zamperoni's body.
One neighbor told NBC New York that she sees "a lot of prostitution, a lot of drugs" at the building, which she called a "hotel."
Zamperoni was the head chef of Cipriani Dolci, a balcony restaurant and bar at Grand Central Terminal that is a longstanding, popular destination for both local commuters and tourists. The Cipriani chain has eateries around the world.
"We have sadly learned that Andrea Zamperoni, a well-respected and beloved member of the Cipriani team for many years, who went missing last Sunday has been found deceased," Cipriani Dolci said in a statement to NBC News on Thursday.
"His brother is overcome with grief and regrets he will not be available to provide any comments," the statement said. "We trust the NYPD is exerting all efforts to investigate and bring clarity to this tragic situation."
Download the NBC News app for breaking news and politics
Zamperoni, 33, had not unexpectedly missed a day at work in a decade, his assistant chef, Ignacio Albo, said. But he did not show up Monday and was not seen since.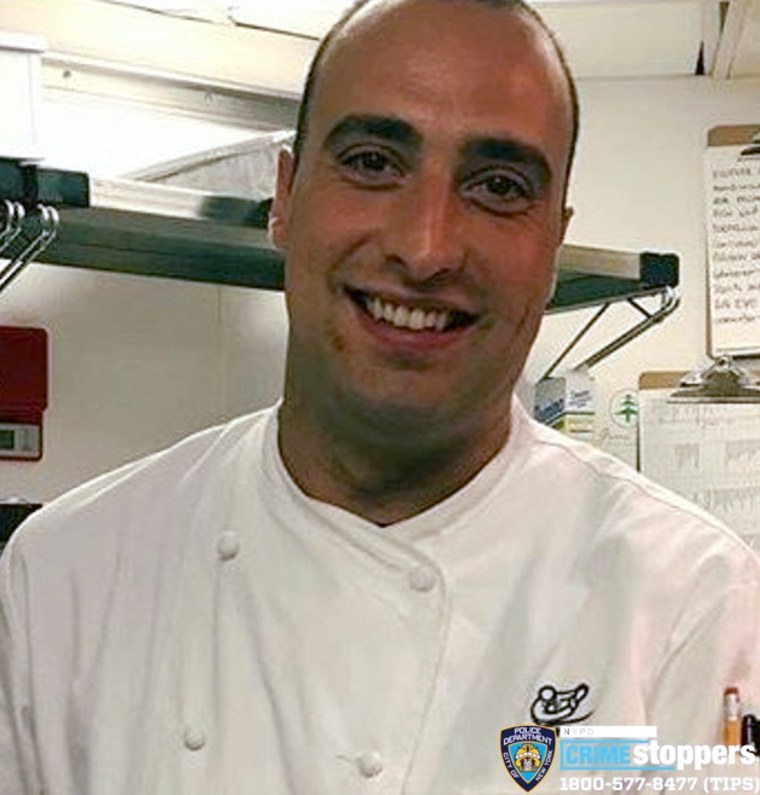 "A good friend, family member, co-worker is now gone and missing — of course I can't help but think the worst," Albo told NBC New York prior to the discovery of the chef's body.
The New York City Police Department said Zamperoni was reported missing Monday. His mother in Italy grew concerned when he missed their daily call Sunday, NBC New York reported.
"We will keep Andrea's family in our thoughts and prayers and respect their privacy during this difficult time," Cipriani Dolci's statement said. "Andrea was a responsible, good-hearted, kind and very hard-working individual who will be deeply missed by all of us."