U.S. Vice President Joe Biden reaffirmed America's determination to defend the Baltic nations of Latvia, Lithuania and Estonia against any aggression from neighboring Russia.
Biden told reporters that the U.S. remains committed to NATO's Article 5, the key principle of collective defense of all alliance members. He dismissed comments from Republican presidential candidate Donald Trump that, were he to win November's election, he might withdraw U.S. backing for the Baltics' defense.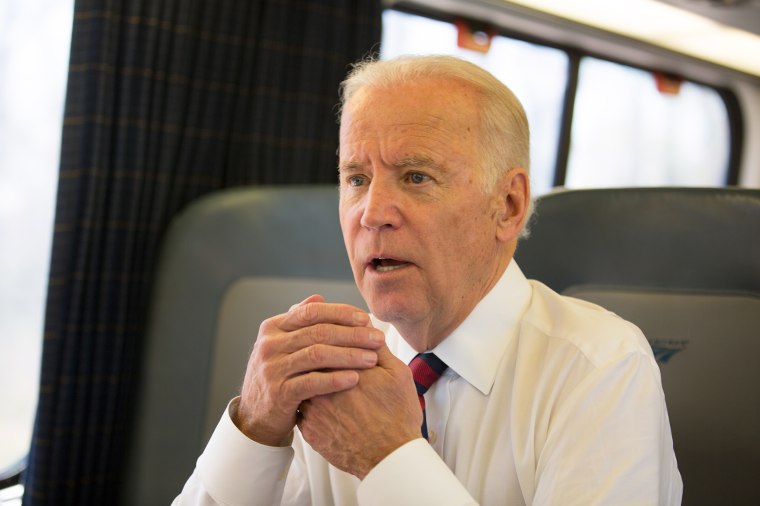 "We mean what we say. We have never reneged on any commitment we have made. Our sacred honor is at stake," Biden said after a Riga Castle meeting with the three Baltic presidents: Raimonds Vejonis of Latvia, Dalia Grybauskaite of Lithuania and Toomas Hendrik Ilves of Estonia.
Read More: Trump would not leap to defend Baltic states from Russian attack: NYT
Biden said Trump's remarks were "nothing that should be taken seriously, because I don't think he understands what Article 5 is."
In an interview last month with The New York Times, Trump said he would decide whether the Baltic states should enjoy continued NATO protection from Russia based on whether those countries "have fulfilled their obligations to us." This prompted a furious response in all three Baltic capitals.
Biden said NATO forces would strengthen security along their shared eastern border with Russia. The former Soviet Union occupied all three nations from the final months of World War II to 1991.
Biden is scheduled to visit Turkey on Wednesday and Sweden on Thursday.