A pair of coffee shop entrepreneurs in Nashville, Tennessee, got the jolt of their lives Wednesday morning when a bus burst through a nearby window.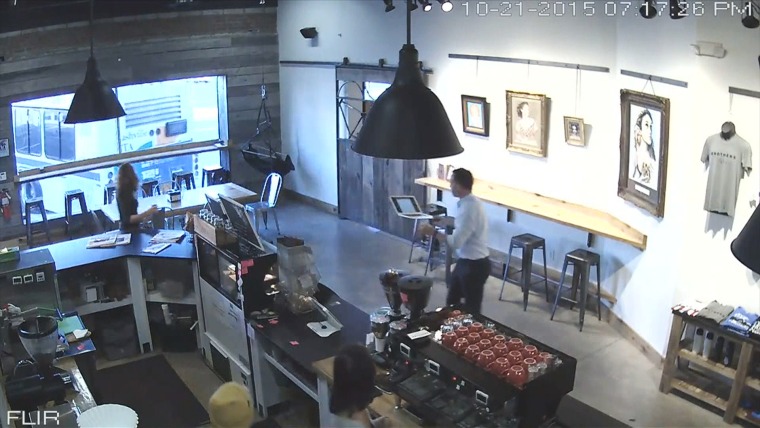 Surveillance video shows Three Brothers owner T.J. Wilt and manager Ashley Sanfino backing away, avoiding the Metro Transit Authority bus as it slowly rolled into the storefront, according to The Tennessean newspaper.
"It was really surreal and I couldn't believe it was happening," Sanfino told NBC affiliate WSMV. "It looked like something out of a movie."
It turns out no one was even on the bus at the time — not even the driver, according to the station. The bus, which had suffered mechanical problems, was parked across the street and began rolling back, jumping a curb and slamming into the coffee shop. No one was hurt.