Sharon Kay Turman, where are you?
The 51-year-old Northern California woman is suspected of violating her probation and remained on the run Tuesday after leading Redding police on a 100-mile-per-hour chase — in a vehicle resembling the famed Mystery Machine from the cartoon series "Scooby-Doo."
Turman was driving a 1994 Chrysler Town and Country minivan — green and blue with "The Mystery Machine" and "Scooby Doo!" scrawled on its side — Sunday afternoon when police tried to pull her over in a traffic stop, authorities said in a statement. Police didn't immediately provide the nature of her alleged probation violation.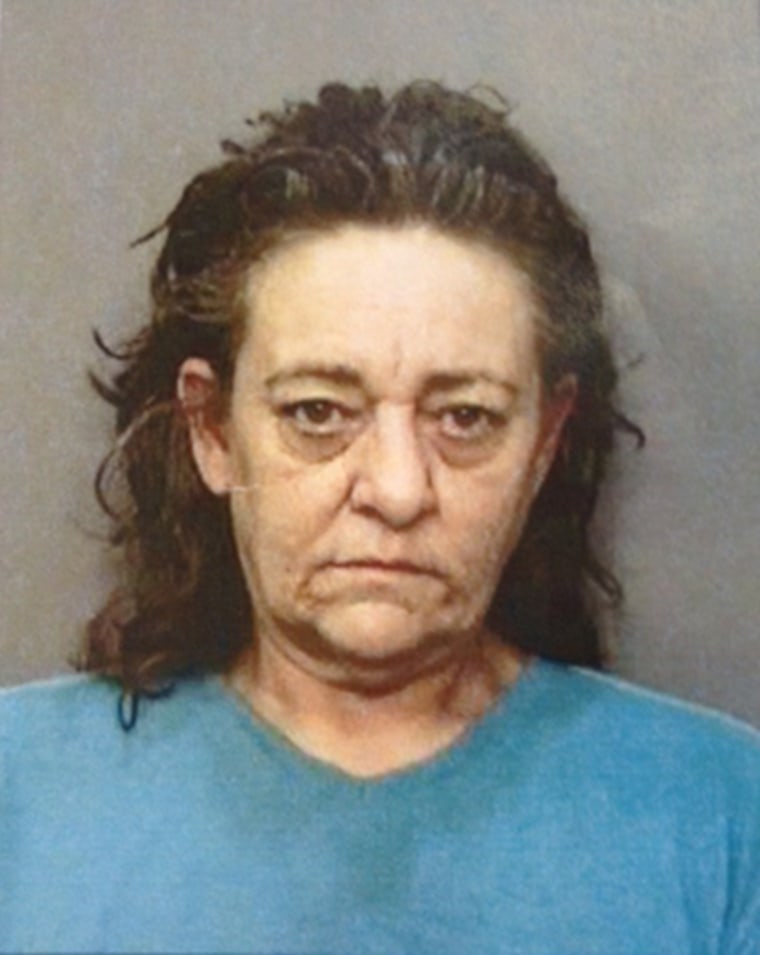 She continued driving, however, increasing her speed as she had a "complete disregard for other motorists and their safety," Redding police said.
She reached speeds of more than 100 mph once she got onto Interstate 5, authorities added.
Once on Highway 36, a California Highway Patrol helicopter kept surveillance on Turman.
She was last seen ditching the minivan in northwestern Tehama County, south of Redding.
A Redding police spokesman told NBC News on Tuesday that the vehicle has since been impounded. Police believe it belonged to someone else whom Turman knew, but couldn't immediately say why she was driving it.