A baby girl died after she was left home alone in Cleveland for 10 days as her mother traveled without having made any arrangements for the 16-month-old's care, officials said Thursday.
Kristel Candelario, 31, was arrested and charged with murder after her baby girl, Jailyn, was found unresponsive at their home at 3129 W. 97th St., police said.
There were "no signs of trauma," and the Cuyahoga County Medical Examiner's Office's investigation revealed that "the child had been left alone and unattended for approximately 10 days and had subsequently died," police said in a statement.
Candelario had been vacationing in Puerto Rico and Detroit, according to a police affidavit written in support of her arrest.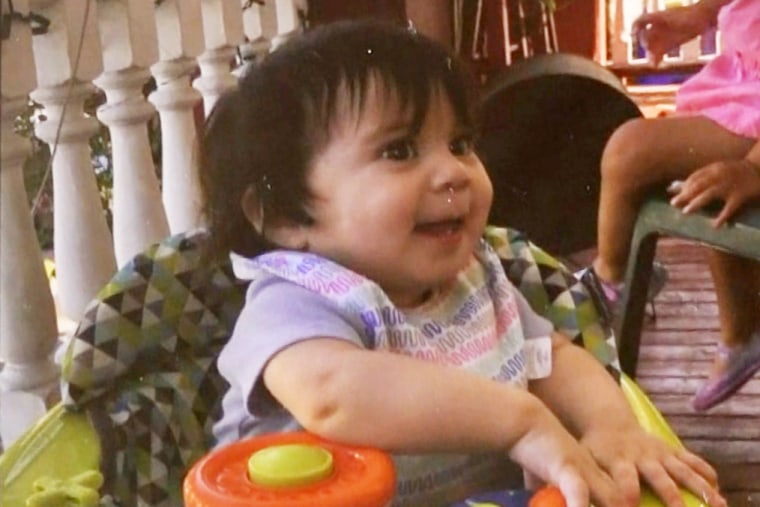 Candelario admitted to police that she left Jailyn "at home, all alone and unattended," the affidavit written by Detective Thelemon Powell Jr. revealed.
When Candelario got home on a week ago Friday, she found Jailyn to be "extremely dehydrated," the affidavit revealed.
The baby's pen "consisted of soiled blankets and a bottom liner, saturated with urine and feces," according to Powell.
Neighbors told NBC affiliate WKYC in Cleveland that Candelario had asked them to take care of Jailyn in the past and didn't understand why she hadn't reached out for their help again.
"Jailyn really didn't deserve what happened to her. She was amazing and really adorable, and I miss her a lot," a 13-year-old neighbor told WKYC.
It wasn't immediately clear Thursday whether Candelario had hired an attorney or been assigned counsel.