Environmental activists are hopeful that a potential Hillary Clinton presidency could mean a continuation and even an expansion of President Obama's environmental policies.
They have good reason: the Democratic National Committee's platform, considered a first look at what Clinton's policies might be if elected, seems to take a page out of the Obama administration playbook on matters of climate change and conservation.
Jason Kowalski, policy director at the environmental group 350.org, sees the platform as a step forward compared to what the Obama administration has accomplished and where the Clinton campaign started last year.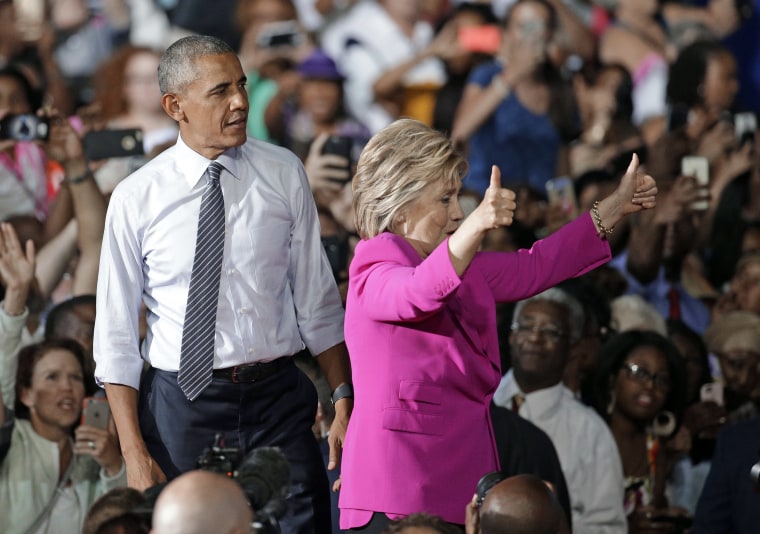 "If you take a look at what Barack Obama has done and you take a look at where Hillary Clinton started at the beginning of the campaign, the Democratic Party platform is far more progressive on climate than Hillary's platform initially and what Barack Obama has done while in office," he told NBC News.
Related: Picturesque Midway Islands Helps Obama Frame Conservation Push
The platform calls for steps such as getting 50 percent of American energy from renewable energy sources within the next decade, "using every tool" to reduce emissions, an opposition to drilling in the Arctic and a promise that the same test used to reject the Keystone XL Pipeline will be used for other projects.
However, wish-list items such as a ban on fracking and a carbon tax, did not end up in the platform — which former Democratic presidential candidate Sen. Bernie Sanders and his surrogates, including Friends of the Earth President Erich Pica, fought for.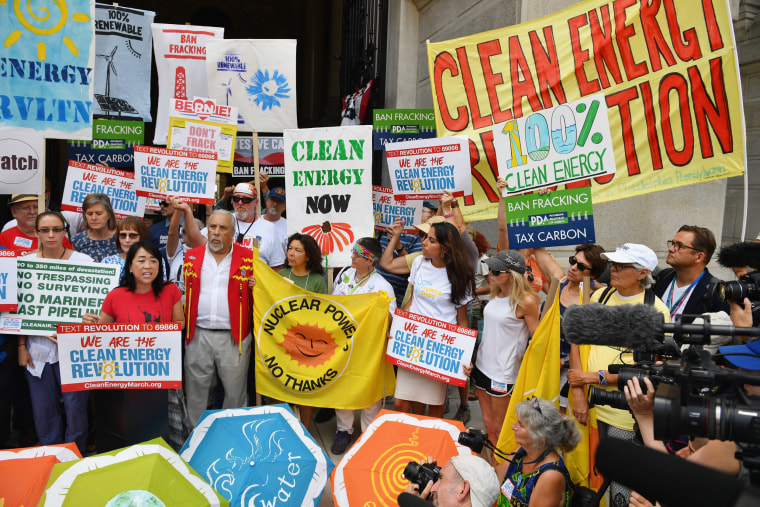 "The platform made progress from a climate and energy perspective and from an environmental perspective [but] I still think it's lacking," Pica told NBC News.
Meanwhile, the Republican National Committee platform focuses on farming and using the country's current energy resources, and notes that, "The central fact of any sensible environmental policy is that, year by year, the environment is improving."
Related: Obama Announces U.S. Joining Landmark Climate Pact
There is also nothing on Republican presidential candidate Donald Trump's website about the environment.
"The Trump campaign has not been clear other than its support for fossil fuels so I'm not really clear on what it intends to do on the climate side, it's a bit of a mystery to me, I think the campaign has just not been clear on this particular question," director of the Center for Energy and Environmental Policy at the University of Delaware John Byrne told NBC News.
The DNC's platform implementation depends on what Congress looks like after the general elections — and how much executive power Clinton is willing to use if she wins.
Pica thinks that Clinton will "pick up" where President Obama left off and use her executive power, although he points out that the Obama administration did not go as far on the environment as he would've wanted them to.
And Byrne notes that what can't be done on a national level can be picked up at the local level, like states have done with the implementation of President Obama administration's Clean Power Plan.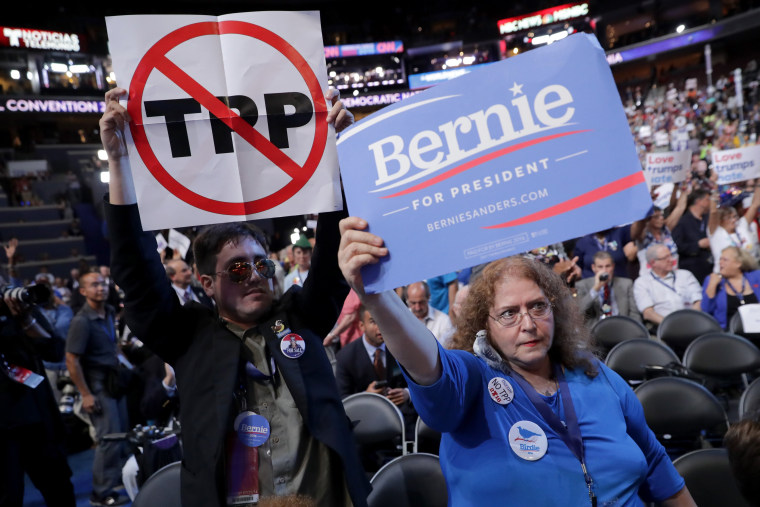 The Obama administration has had its ups and downs with environmental activists and many have felt frustrated over his support of Trans Pacific Partnership — a sweeping, multi-nation trade deal — and public lands drilling, and wish he would have done more.
But the White House touts the president's legacy on the environment and many experts say he has gained much ground. The recent expansion of the Paphanaumokuakea Marine National Monument in Hawaii, which created the world's largest marine reserve, is an example of his policy push on conservation.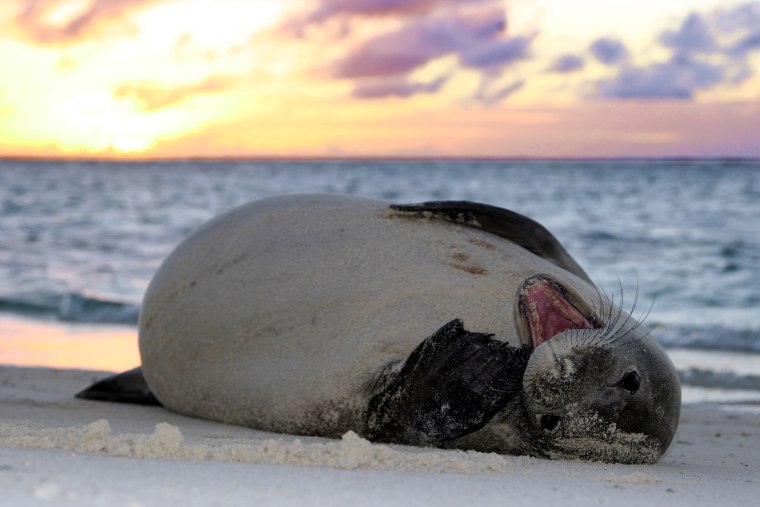 The president further cemented the climate change portion of his legacy just before the G-20 meeting in Hangzhou, with ratification by the United States and China of the landmark Paris Climate Agreement.
"President Obama will continue to make progress wherever possible in protecting our environment. Addressing the threat posed by climate change remains a top priority," a White House official told NBC News.
In either case, environmental proponents feel their cause will fare better under a Clinton presidency than if Trump is elected to the Oval Office.
"Electing Donald Trump would be a blow to the climate that I'm not sure we could ever recover from, scientifically speaking," Kowalski told NBC News.
If Clinton is elected, who she names to key cabinet positions could be a strong indication of how progressive her policies on the environment might be.
Pica says he wouldn't be "enthused" to see Clinton name someone as an environmental advisor like Ken Salazar, who supported the Keystone XL Pipeline.
"We'll see what happens, how serious Secretary Clinton is about climate change and energy use based on her appointees and her advisors," Pica told NBC News.