Two road shootings — one fatal — in northern Colorado that happened a month apart are linked, police have determined.
Windsor police said Friday that evidence connects the deadly shooting of a cyclist who was riding on a rural road on May 18 and the shooting of a woman driving on Interstate 25 last month.
"This week we did recover evidence that links these two shootings together," Windsor Police Chief John Michaels said at a news conference, without going into detail.
John Jacoby, 48, was shot and killed while riding his bike north of Windsor, a town of about 19,000 residents located an hour north of Denver. He was the first homicide there in eight years, and was known as the unofficial mayor, residents told The Associated Press.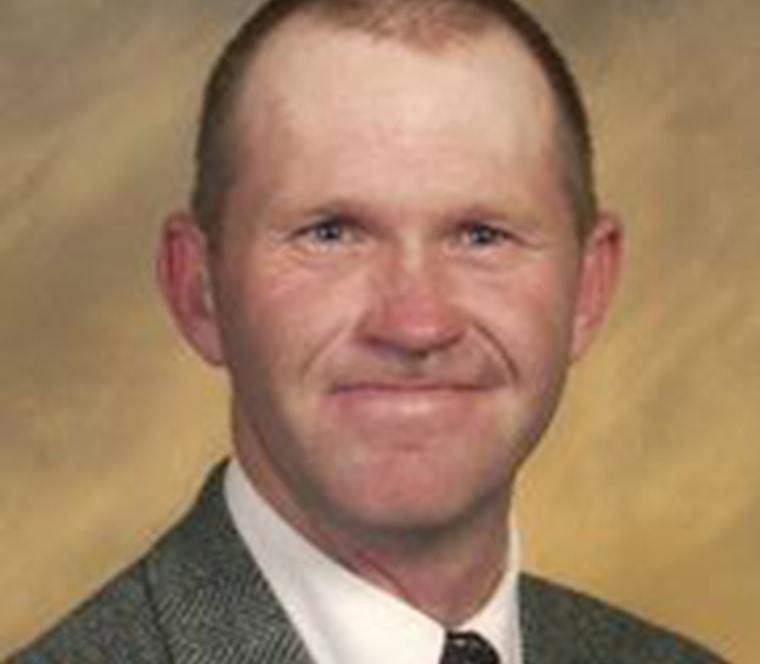 Cori Romero, 20, was shot in the neck while driving through Windsor on April 22, and survived. She was driving home from work to nearby Milliken when a car pulled up to her and shot her through her window, she later told CNN.
She pulled over and called 911 and has since been released from the hospital.
The shootings appear random, with no indication that the victims knew one another, Michaels said.
But the area is on edge after at least seven shattered windshields were reported along I-25 in the vicinity where Romero was shot. Michaels said Friday there was no evidence at this point linking those to the two shootings.
Police asked for help from the FBI after Jacoby, who was shot twice, was killed. The FBI is offering a $10,000 reward in the case, NBC News Denver affiliate KUSA reported.