A convicted murderer was spotted on a security camera Saturday morning just 1.5 miles from the Pennsylvania prison he escaped from Thursday, officials said.
Danelo Cavalcante, 34, was seen on the camera at 12:30 a.m. in the 1800 block of Lenape Road, not far from the Chester County Prison in Pocopson Township.
Police also received a report of an attempted burglary near the area in the 1000 block of Ballintree Lane in Pocopson Township at 11:30 p.m. Friday. It wasn't clear whether the incident was related to Cavalcante, who has been on the run since he escaped from the prison at 8:50 a.m. Thursday, officials said.
Cavalcante, who is from Brazil, was convicted of first-degree murder on Aug. 16 for fatally stabbing his 33-year-old former girlfriend and was sentenced to life in prison without parole last week, the Chester County District Attorney's Office said.
He is also wanted in connection with a 2017 murder in Brazil.
Cavalcante "is considered an extremely dangerous man," and anyone who sees him should not approach him and call 911 immediately, District Attorney Deb Ryan said in a statement.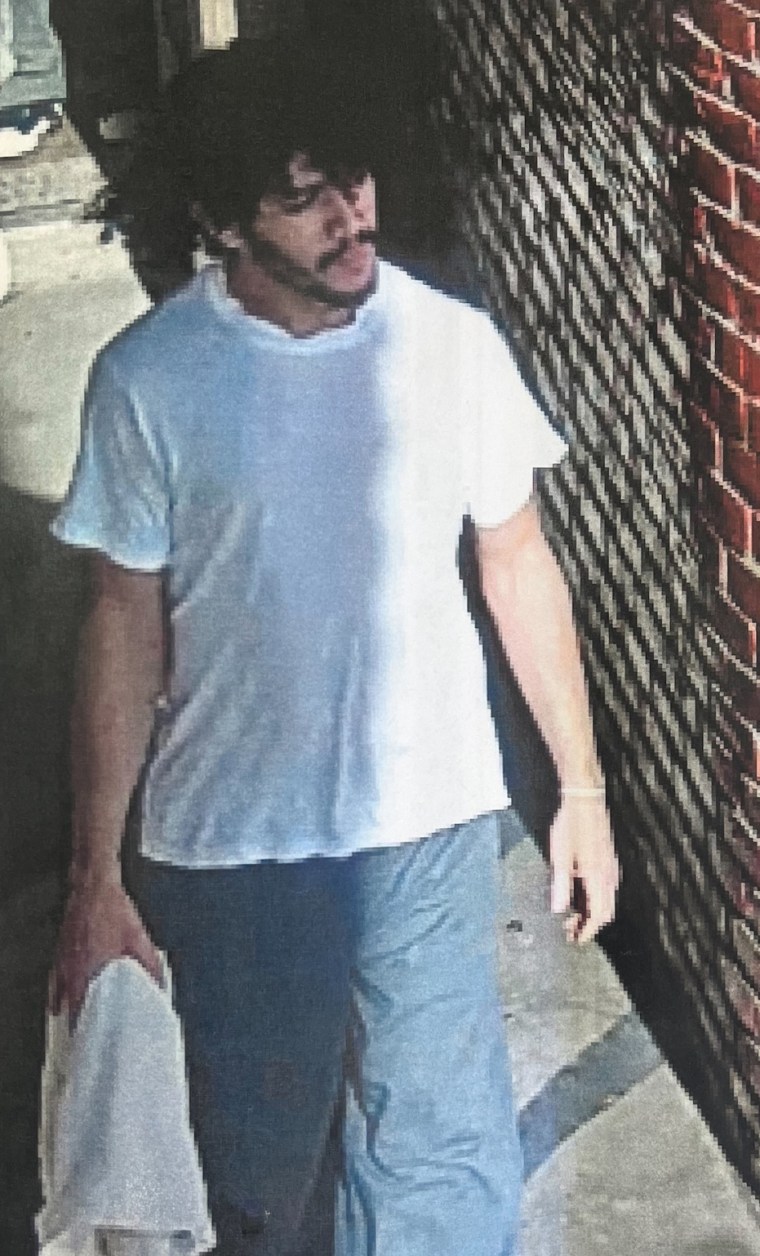 "Law enforcement is requesting that residents in the area remain indoors at this time," Ryan said. "Lock your vehicles. Review your surveillance cameras and contact police if you observe anything suspicious."
Cavalcante was seen on security video wearing a light-colored shirt, pants, white sneakers and a backpack. He has long, black curly hair, brown eyes, is 5 feet tall and weighs around 120 pounds, according to his "wanted" poster.
Hundreds of officers from local and state departments, the U.S. Marshals Service and SWAT are searching for Cavalcante.
A reward of up to $10,000 is being offered to anyone with information that can lead to his capture.