Donald Trump has made clear he's a big supporter of strict voting laws. He worries that people can "sneak in through the cracks" of the system and vote "many, many times," and that "illegal immigrants" are voting. "Look, you've got to have real security with the voting system," Trump has said.
That attitude makes sense. Trump may be trailing in the polls, and his cash-strapped campaign may be struggling to build a viable operation in key swing states. But the new wave of Republican-backed restrictions on voting — which look set to keep Democratic voters from the polls — could wind up being Trump's ace in the hole if the race is close this fall. Tight voting laws also could boost the GOP in a host of House, Senate, governor, and state legislative races.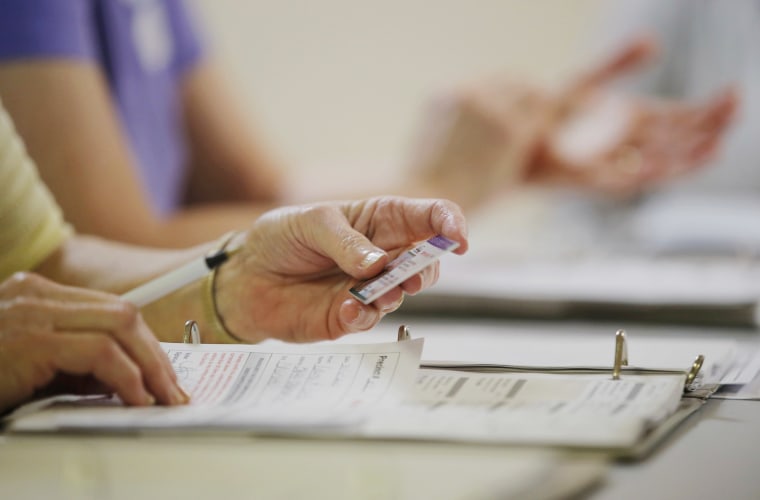 That's in part because many of the states that have imposed the strictest voting rules — think Wisconsin with its controversial ID law, or North Carolina, with a multipronged measure that critics call a "monster voter suppression law" — are pivotal battlegrounds. It's also because minorities and young people — the very voters who are most turned off by Trump and the GOP, and on whom Hillary Clinton will be counting on for a strong turnout — are the ones most likely to be tripped up by barriers to the polls.
It's impossible to predict just how many eligible voters will be kept from the polls by this nationwide array of obstacles (though, based on what we know, we can say how many illegal votes will be stopped: roughly zero). But, conservatively, it could be several hundred thousand — potentially enough to swing a close race to Trump.
Related: Adverse Court Rulings Could Threaten Voting Rights This Fall
That brings up a troubling question: Even if polls show Clinton ahead as Election Day approaches, how much do we need to adjust our predictions to account for the effect of new restrictions?
This year's presidential election will be the first in more than half a century without the full protections of the Voting Rights Act, which had its most effective plank invalidated by a 2013 Supreme Court ruling in Shelby County v. Holder. A remarkable report released earlier this month by the NAACP Legal Defense Fund detailed the numerous restrictive laws and rule changes, from statewide voter ID to local-level schemes to move polling places, that Shelby has allowed.
Another recent report, this one by the Leadership Conference on Civil and Human Rights, concluded: "In 2016, it is entirely possible that the presidency, control of the Senate, and a number of governorships could be determined by the voter discrimination made possible by Shelby."
But as devastating as the weakening of the Voting Rights Act has been, the threat is broader still: Among the presidential swing-states that have cracked down hardest on voting have been Wisconsin, and, to a lesser extent, Ohio. Neither was directly affected by Shelby.
The rules for how we cast and count vote have already determined the occupant of the White House once in the very recent past: That was what handed Florida, and with it the presidency, to George W. Bush in 2000.
Here's how voting laws could yet do so again.
Wisconsin
A federal court found 300,000 Wisconsinites — disproportionately blacks and Hispanics — don't have one of the limited forms of ID needed under the state's strict law, which was championed by Gov. Scott Walker. The law, which was upheld on appeal, caused well-documented problems in the state's primaries in April, including on the campus of the University of Wisconsin-Madison, where student IDs aren't accepted. Beyond the ID measure, Republicans also have passed a series of restrictions on voter registration, which will make it far harder for civic groups to conduct registration drives, a key tool for registering poor and minority voters. In addition, they replaced the widely respected non-partisan state election board with a new agency made up of political appointees still working to get up to speed — raising fears that a very high turnout election in November could cause administrative problems.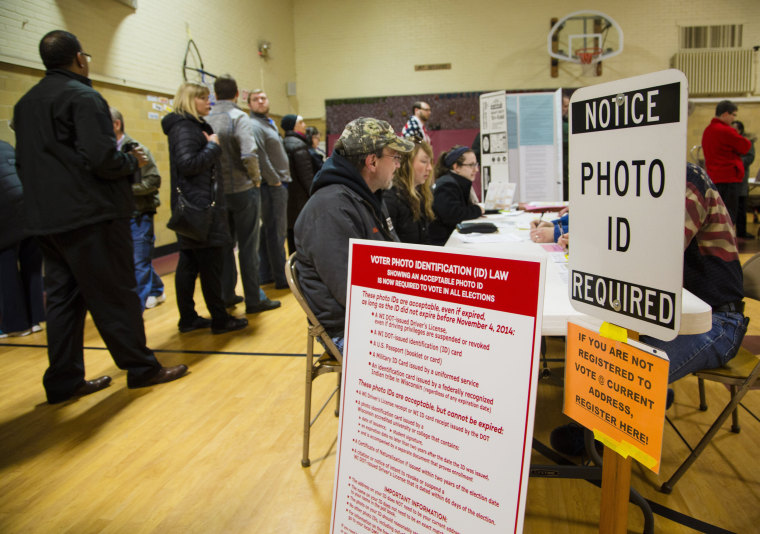 No Republican presidential candidate has won Wisconsin's ten electoral votes since 1984, but Trump has signaled he intends to make a play for them, and his strength with white working-class voters could make him competitive.
North Carolina
Weeks after Shelby, North Carolina Republicans passed the most regressive voting law in the nation. It included an ID provision, cuts to early voting, the elimination of same-day voter registration, a ban on out-of-precinct voting, which previously had been allowed, and even the scrapping of a popular pre-registration program for 16- and 17-year-olds. In the 2012 presidential election, nearly 900,000 votes —disproportionately minorities — were cast during the early voting days that were cut, and more than 90,000 voters — again, disproportionately non-white — used same-day registration. A federal appeals panel recently heard a challenge to the law brought by the U.S. Justice Department and voting rights groups. The ruling is likely to be issued before November, but for now it remains in effect. The NAACP LDF report also found that state officials moved nearly a third of all early voting sites, increasing the distance for blacks to vote early, "while leaving whites largely unaffected."
Related: SCOTUS Unanimously Rejects Challenge to 'One Person, One Vote'
Polls suggest the fight for the Tar Heel State and its 15 electoral votes could be one of the closest this fall, with Clinton currently holding a 0.7 point lead in the Real Clear Politics (RCP) average. The state also plays host to Senate and governor's races, both of which could be tight.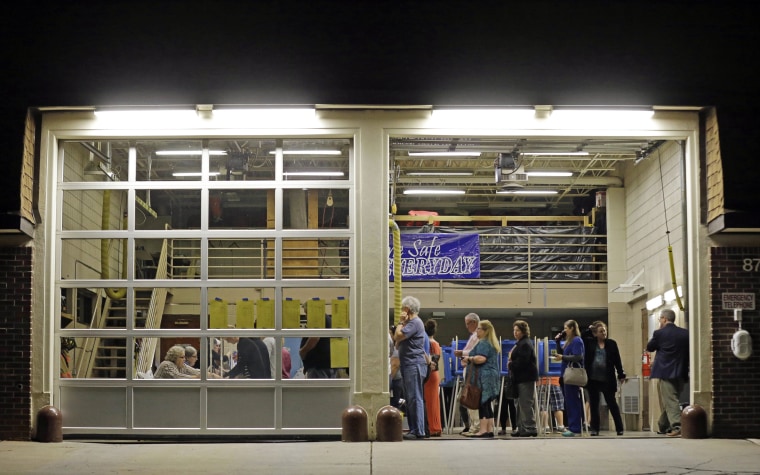 Virginia
In response to Shelby, Virginia tightened its voter ID law, removing non-photo IDs and Social Security cards, among other forms of ID, from the list of documents voters could present. Nearly 200,000 registered Virginia voters, disproportionately minorities, didn't have acceptable ID when the law went into effect in 2014. The state also imposed restrictions on voter registration drives, which are likely to disproportionately impact the state's fast-growing Hispanic population. And it undertook a flawed purge of voter rolls in 2013.
The state has also taken steps to expand access to voting, however: Gov. Terry McAuliffe issued an order earlier this year that re-enfranchises ex-felons upon completion of their full sentences, affecting over 200,000 people. GOP leaders have sued to block the move.
Virginia's 13 electoral votes could be pivotal. The RCP average shows Clinton leading by four points.
Ohio
Since the last presidential election, Ohio Republicans have imposed a slew of cuts to voting opportunities, including paring back evening and weekend voting — threatening the "Souls to the Polls" drives run by many black churches — and eliminating "Golden Week," during which Ohioans could register and vote all in one. A court recently restored Golden Week and a settlement last year ensured some Sunday voting will continue. But Ohioans will nonetheless have fewer opportunities to vote than in 2012. That's not all: The GOP also has made it harder to obtain an absentee ballot and to have it counted. And it has reduced the minimum number of voting machines that polling sites must have on hand, raising the threat of a repeat of 2004, when day-long lines in Democratic-leaning areas kept many thousands from voting. GOP lawmakers even tried to make it harder for voters to ask courts to keep the polls open late in the event of an unforeseen circumstance like a traffic accident, but Gov. John Kasich vetoed the bill.
Ohio has become the nation's archetypal swing state, and with Trump gearing up for a strong push for its 18 electoral votes, it could be again. RCP shows Clinton with a three-point lead. It also will play host to a crucial U.S. Senate race.
Related: Iowa's Top Court to Rule on Felon Voting Ban
Arizona
Arizona produced the most spectacular voting failure of the primary campaign, when voters in Maricopa County, the state's largest, waited in all-day lines after election administrators had reduced the number of voting sites in operation by 70 percent — a change that, before Shelby, would have required approval from the Justice Department. Areas with a high Latino population were disproportionately affected. Voting rights advocates are suing to put the county's elections under court supervision. State Republicans also tried to enforce a law requiring proof of citizenship from people registering to vote, though it's no longer doing so. And this year, they passed a law that makes it a felony to collect other people's ballots and bring them to the polls — raising concerns about disenfranchisement of Native Americans who live in remote areas.
Arizona's 11 electoral votes have gone Republican in recent presidential elections, but this year polls suggest it could be competitive, thanks in part to its large Latino population. Sen. John McCain also faces a strong re-election challenge.
Florida
After state Republicans cut a week of early voting in 2011, some voters waited in line for seven hours or more in the 2012 election. Chagrined lawmakers restored the early voting days in 2013. But the state also planned a flawed purge of the voter rolls, which was blocked by the courts. Voting rights groups have documented closed polling places or changes to polling locations in at least two heavily black areas. And Florida's strict felon disenfranchisement, a remnant of Jim Crow, law keeps over 1.5 million people — and around one in four African-Americans — from voting.
The state's 29 electoral votes could decide the election. Clinton currently leads Trump by 3.4 points in the RCP average.
And Beyond
Other states that don't figure to be close this fall also will have new voting restrictions in place. Over 600,000 registered Texas voters don't have the ID required by that state's law, which was blocked by a court in 2012, then went back into effect the day the Shelby ruling was released. Alabama, Mississippi, and South Carolina all have new voter ID laws of their own. Kansas' proof of citizenship law for people registering to vote has left tens of thousands of voter registration applications in limbo. And Georgia has responded to Shelby with an array of restrictions: voter purges, a crackdown on voter registration groups, cuts to early voting, and moving polling sites. One county closed more than a third of its polling locations, and another moved an early voting location to a police station.