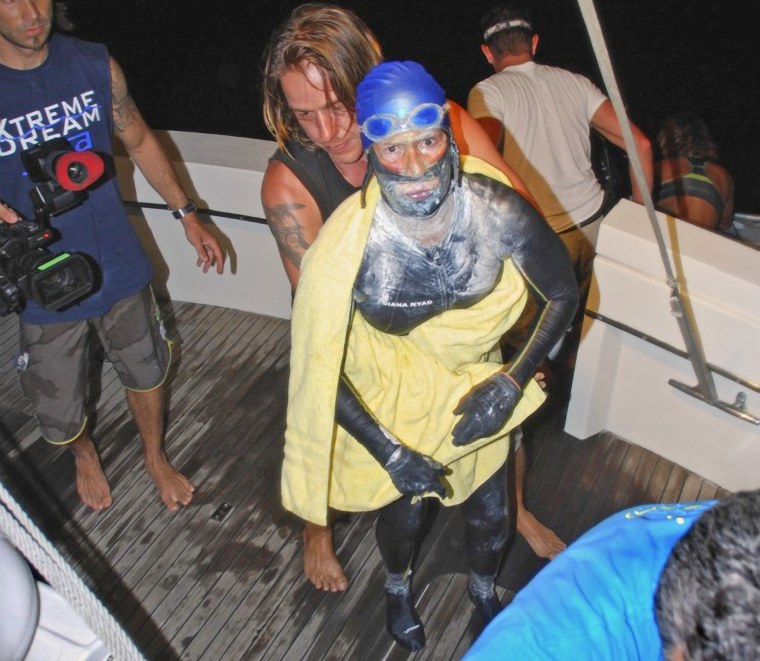 Endurance swimmer Diana Nyad abandoned her latest attempt to swim from Cuba to Florida early Tuesday, after being hampered by more jellyfish stings and strong overnight storms.
Angie Sollinger, a senior member of Nyad's support team, told NBC producer Matt German that Nyad has been pulled out of the water suffering from extreme exhaustion.
The team made a collective decision to pull her out. "It was time," Sollinger said.
She had planned to land somewhere in the Florida Keys on Tuesday, a day ahead of her 63rd birthday on Wednesday, Reuters said. But it would have taken her another 28 to 40 hours to complete the crossing at the time she finally gave up, Sollinger said.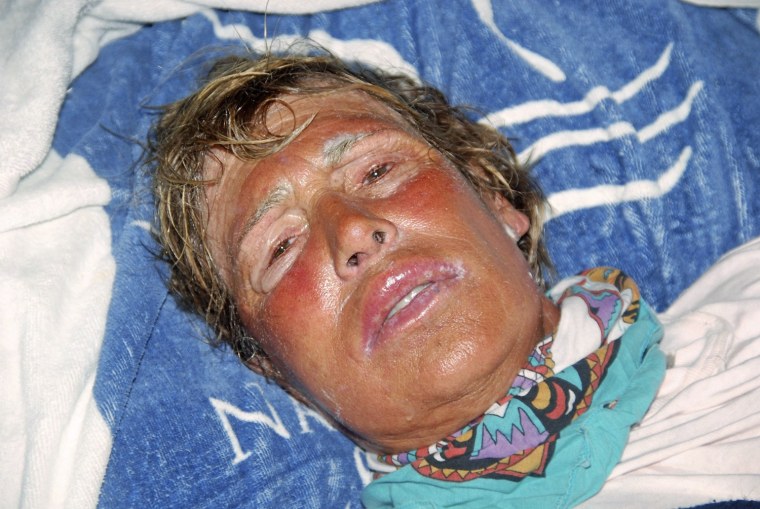 After leaving the Havana shore on Sunday morning, Nyad dealt with jellyfish stings on her neck, lips, hand and forehead as well as a nasty storm that rolled in Sunday night.
Earlier, Sollinger told TODAY host Matt Lauer that the 62-year-old was deciding whether to continue her fourth attempt at crossing the Straits of Florida.
Nyad back in water in Cuba-Florida record swim try
"She's not on the move. She's in a holding pattern while she's checked out.  She is under care. She experienced some jellyfish stings."
Asked who would decide whether the attempt would be abandoned altogether, Sollinger said: "That is her call, unless there is some huge challenge. Unless she's incoherent, that's her call."
Nyad wanted to become the first person to swim from Cuba to Florida without a shark cage. The swim has been completed once, in 1997, by Australian Susan Maroney, who was 22 and used a shark cage.

More content from NBCNews.com: