A pet dog that got lost at Atlanta's airport — considered the busiest in the world — has been found safe three weeks later. 
Maia, a 6-year-old pup, got lost after flying Delta Airlines from the Dominican Republic to Hartsfield-Jackson Atlanta International Airport on Aug. 18 with her owner, Paula Rodriguez, according to the airline and an online fundraiser for Rodriguez.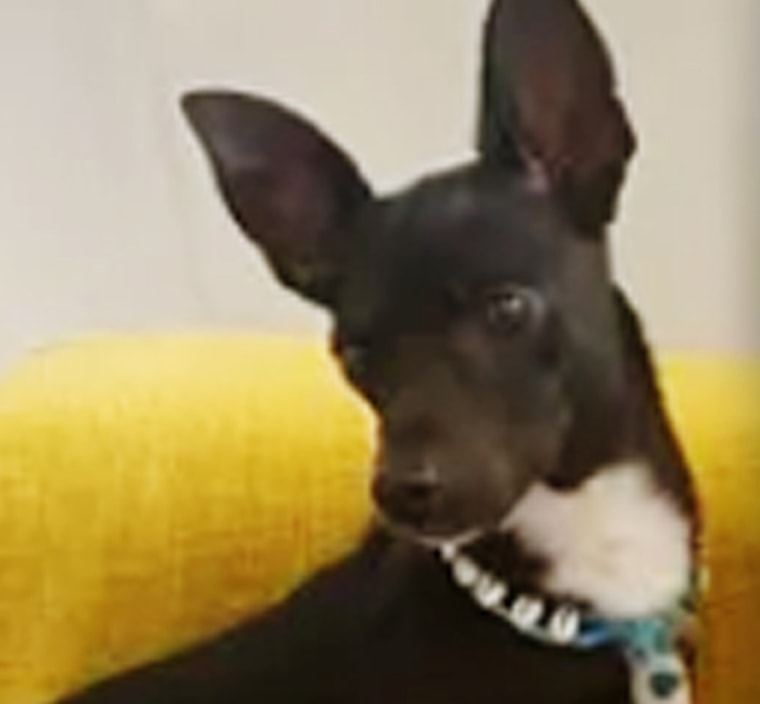 Rodriguez and the beloved pet got separated after Rodriguez was denied entry into the U.S. and Maia escaped from her kennel in Delta's care, the airline said.
After three agonizing weeks, Maia was recovered Saturday, found hiding near the North Cargo Facilities, the airport announced on social media Sunday. 
"Tired but in apparent good health, she was transported to a vet and is expected to return home soon," the airport said.
Rodriguez's family started a fundraiser to aid in the desperate search, raising over $6,000 and leading to the emergence of the hashtag #whereismaia on social media.
Rodriguez had an issue with her visa when she flew to Atlanta for a layover on her way to California, NBC affiliate WXIA of Atlanta reported.
Delta said Rodriguez had traveled to the U.S. with Maia as a pet in the plane's cabin. But because Rodriguez was denied entry by U.S. Customs and Border Protection, she wasn't allowed to be with her pet as she was awaiting a return flight home under the department's policy.
Rodriguez told The Washington Post that she had to spend the night at an airport detention facility while Maia was housed at a Delta pet facility, set to be reunited for their flight home the next morning. 
The dog "escaped its carrier while teams were transporting the pet in the operations area outside of terminal buildings. The pet would have been returned to the customer prior to her CBP-mandated return flight," Delta said.  
The airline said it immediately initiated active round-the-clock visual searches of the airfield, including night searches with night-vision goggles, and shared notices to employees, airport personnel, nearby animal shelters and veterinary officers to keep a look out for the pet.
Delta said it also hosted Rodriguez's mother, who flew to Atlanta to aid in the search.
Rodriguez' sister said in an online fundraiser that Rodriguez and Maia shared an "unbreakable bond."
"Maia and Paula go everywhere together, which is probably why Maia so desperately broke through her kennel bag when they were separated, Maia needed to get back to Paula, especially after a very stressful travel," she wrote.
"This horrific situation has left my sister sleepless, with constant panic attacks and no appetite. I do not want her to get worse," she added.
The fundraiser included a message from Rodriguez that said: "'Maia is my whole heart and I KNOW she is out there somewhere looking for her mom. I need your contribution to help in our search efforts to bring me closer to reuniting with my baby. Your support means the world to me as I navigate this emotional journey. Thank you!" 
The fundraiser has not been updated with news of Maia's discovery.
"We are thankful for the teamwork that has led to our customer's dog's recovery," Delta said in a statement Monday. "Delta is working to reunite the dog with our customer as soon as possible."
The airline said Maia appeared to be in good health.   
Rodriguez wrote in all caps in an Instagram story Sunday: "Maiaaaaaaa is coming homeeee!!!!"