Newly released video shows a transit worker in Oakland, California, pull a man out of the path of an oncoming train Sunday — and without a moment to spare.
John O'Connor, a former train operator who was promoted to a transportation supervisor with the Bay Area Rapid Transit (BART), was on the platform at about 5:20 p.m. at the RingCentral Coliseum station, directing crowds leaving a Raiders football game.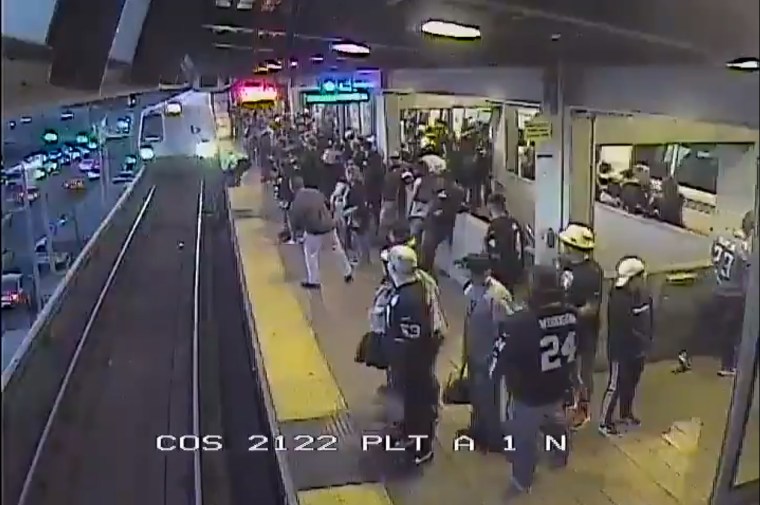 It was at that time an intoxicated man took an accidental misstep and fell onto the trackway while a train was approaching, the transit agency said in a statement Monday.
O'Connor yelled at the man to get back onto the platform. When the man did not move quickly enough, and as a train approached, O'Connor grabbed him by his shoulders and pulled him up to safety, the agency said.
BART hailed O'Connor, who has been with the agency for more than 20 years, as a "humble hero" in a tweet Monday accompanied by platform video of what it described as an "amazing" rescue.
Tony Badilla, a rider who was on the platform and witnessed the dramatic rescue, shared a video on Twitter of O'Connor and the man embracing afterward. That video had been viewed more than 52,000 times as of early Monday afternoon.
BART said that as a former train operator, O'Connor "understands the trauma an operator experiences when going through a close call like this."
"He and other frontline employees are trained to quickly act and respond to keep riders safe," the agency said.