Sean Penn was well aware of the risk he and the deadly drug lord Joaquín "El Chapo" Guzmán were both taking when they met for a Rolling Stone interview, the actor said in an interview that aired Sunday night.
"I was stunned that he would risk [it]," Penn said in an interview on CBS' "60 Minutes," adding: "I was baffled at his will to see us."
CBS released some of the interview in advance last week — including a segment in which the Oscar-winning actor said he'd concluded that the controversial interview was a "failure" because it distracted attention from his real aim: putting the war on drugs on the front burner.
Penn expanded on that point in the rest of the interview with Charlie Rose, which was broadcast Sunday night.
"My article should not have made this much noise. El Chapo should not have been this popular a figure to read about," he said.
"We all want this drug problem to stop," he said. "... How much time have they spent in the last week since this article [came] out talking about that? One percent?" he asked. "I think that'd be generous."
Penn acknowledged that he gave Guzmán — whom Mexican authorities recaptured Jan. 8, months after he escaped from a maximum-security prison through an elaborate tunnel under his cell — the right to kill the Rolling Stone article, an arrangement many journalists would find unsavory.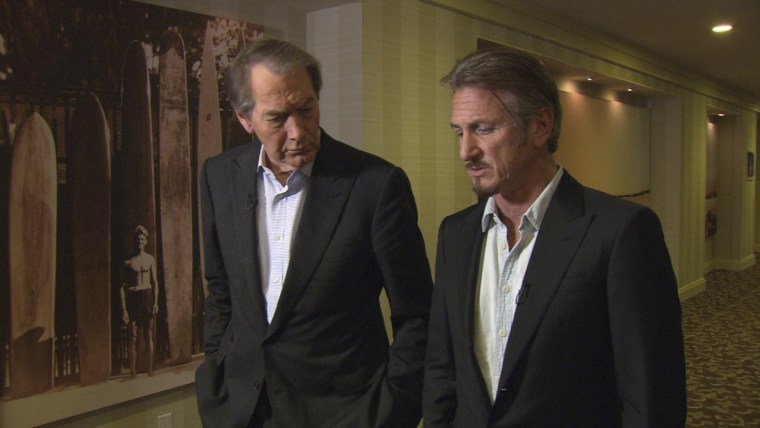 Related: Mexican Drug Kingpin El Chapo Recaptured, Sent Back to Prison
But Penn called the arrangement no big deal, saying that he couldn't have gotten the interview any other way and that if Guzmán had spiked it, "then that was no harm, no foul to any reader."
Penn called the attitude of professional journalists "an incredible hypocrisy and an incredible lesson in just how much they don't know and how disserved we are."
"Journalists who want to say that I'm not a journalist — well, I want to see the license that says that they're a journalist," he said.