Drug kingpin Joaquin "El Chapo" Guzman's lawyer says he has seen a "marked deterioration" in his client's mental state — including hallucinations, depression and memory loss — due to stringent jail condition.
"It is plain to the defense team that something is not right with Mr. Guzman," defense attorney Eduardo Balarezo said in a letter to a federal judge seeking permission for a neuropsychologist to examine his client.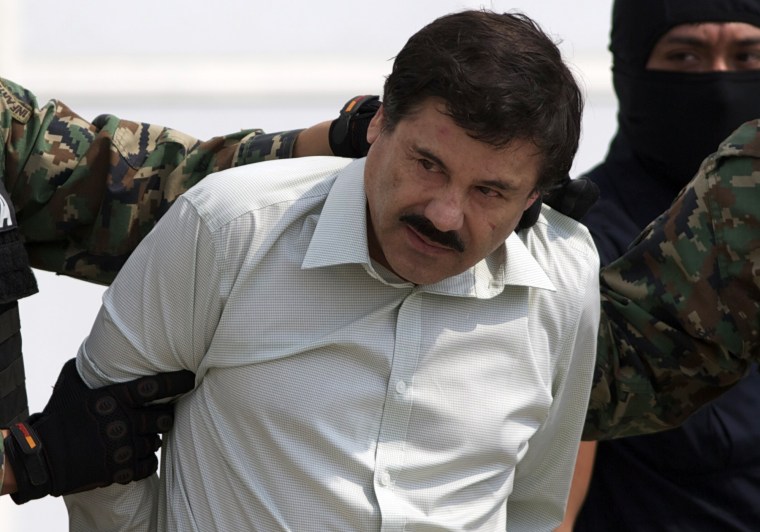 Because Guzman has escaped twice from Mexican lockups, he is held in near-isolation at the federal jail in Manhattan while awaiting trial on charges he ran the world's largest drug-trafficking cartel.
Since his extradition to the U.S., defense lawyers and prosecutors have been fighting over the terms of his detention, which keeps him in a cell for 23 hours a day with barely any visitors beyond legal counsel.
In the letter, Balarezo complained that Guzman's cell is cold and always lit. He's had one hour-long visit with his daughters and one hour-long visit with his sister, whose visa has since been revoked.
"During the last month Mr. Guzman has suffered a marked deterioration in his mental state," the letter said. "This deterioration has manifested itself in his inability to remember people, places and events. Specifically, he has complained about 1) auditory hallucinations; 2) the government 'recording' his cell and legal visits; 3) feeling persecuted; and 4) depression.
"Counsel has noticed that Mr. Guzman has begun repeating himself often and sometimes forgetting what the discussion is about."
The attorney suggested that if the alleged deterioration continues, Guzman might be found incompetent to stand trial.
In a letter to the judge, the psychologist said she needs a contact visit to properly assess Guzman. She said his hands cannot be shackled and the exam must take place in a room with no one else but an interpreter present.
Prosecutors, who have previously said that the tight security is necessary because of Guzman's history of escapes, have not yet responded to the defense request.