The Turkish government is denouncing the U.S. conviction of a banker in a sanctions-busting case and demanding the extradition of a key prosecution witness.
The spokesman for Turkish President Recep Erdogan told reporters Thursday that the guilty verdict against Hakan Atilla, the deputy general manager of state-owned Halkbank, was a "scandalous decision."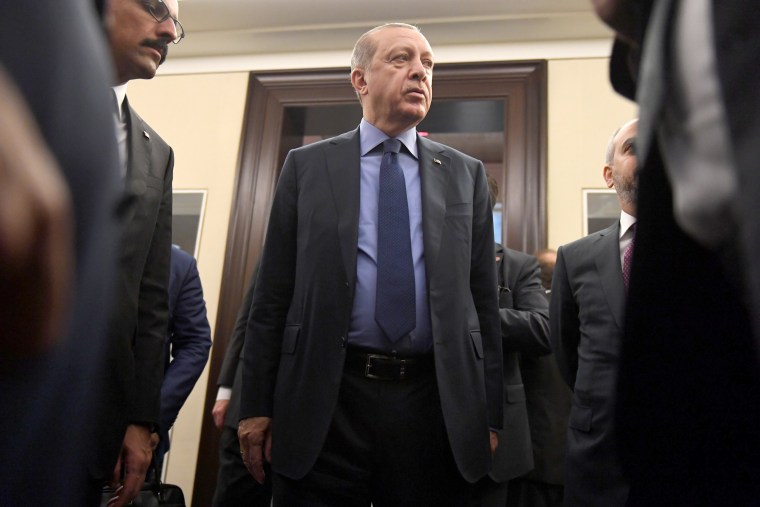 "Moreover, it is loud and clear that this case is a conspiracy aimed at complicating Turkey's internal politics and intervening in Turkey's internal affairs," Ibrahim Kalin said, according to the state-run Anadolu news agency.
During the four-week trial, which strained U.S.-Turkish relations, Erdogan was implicated in the scheme to secretly move Iranian money through American banks by the star prosecution witness, gold trader Reza Zarrab.
It took a New York jury four days of deliberations to reach a verdict against Atilla: guilty on five counts of conspiracy and bank fraud and not guilty on one count of money-laundering. He faces up to 30 years in prison when sentenced in April.
The case relied in part on documents and wiretaps from a 2013 Turkish corruption probe that were spirited out of the country by a former Istanbul police official, Huseyin Korkmaz, who also testified in the New York trial.
Turkey contends that Korkmaz is an operative of cleric Fethullah Gulen, an Erdogan rival living in self-imposed exile in Pennsylvania. Erdogan blames Gulen for a 2016 coup attempt and has branded his group a terrorist organization.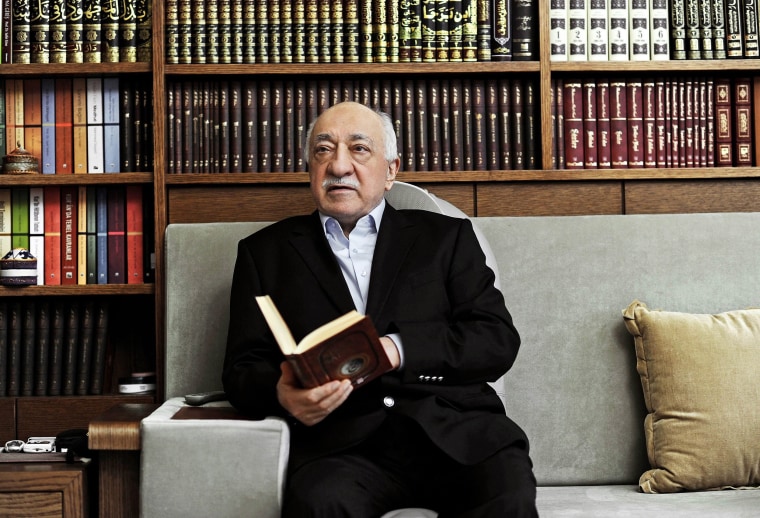 The Anadolu agency reported that the Istanbul Prosecutor's Office issued an arrest warrant with an extradition request for Korkmaz that will be submitted to the United States.
Turkey has already requested that Gulen be extradited but U.S. officials have said the U.S. would need to see credible evidence of his alleged crimes before sending him back home.
On Twitter, Turkey's deputy prime minister said the verdict against Atilla was evidence that the CIA and the FBI were in cahoots with Gulen.
Federal prosecutors in New York, who regularly bring sanctions-busting charges, have said such suggestions are ludicrous.