Residents of an Arizona community near a wildfire that swelled to thousands of acres this week will be allowed to return home as firefighters make more progress in containing the blaze, officials said Saturday.
The fire west of Yarnell in the central part of the state was a little more than 4,000 acres in size since it broke out Wednesday and was 30 percent contained,the Bureau of Land Management said.
The fire prompted mandatory evacuations. Around 300 people were removed from their homes as the fire threatened the town.
On Friday those living west of a highway bisecting the community were allowed to return, the bureau said, and a mandatory evacuation order for the east side was lifted at 5 p.m. Saturday, the Yavapai County Sheriff's Office said.
The fire broke out three years after another fire, called the Yarnell Hill fire, west of town killed 19 members of an elite firefighting unit.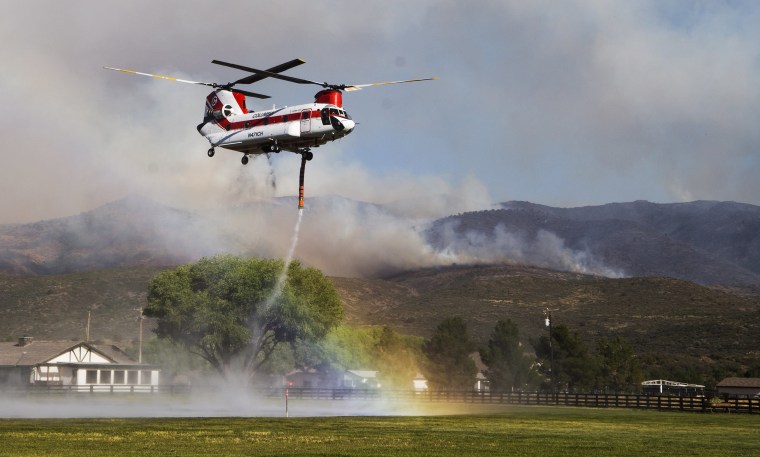 The death of members of the Granite Mountain Interagency Hotshot Crew was the largest loss of firefighters' lives since the Sept. 11 terror attacks.
The cause of the new fire, known as the Tenderfoot fire, has been determined to be human caused but the investigation into what started it is still ongoing, officials said.