PALO ALTO, Calif. — A six-month jail term for a former Stanford University swimmer convicted of sexually assaulting an unconscious woman on campus after both attended a fraternity party is being decried as a slap on the wrist.
Santa Clara County Superior Court Judge Aaron Persky sentenced 20-year-old Brock Turner to six months in county jail and three years' probation after the woman who was assaulted read the court an emotional statement that has gone viral. Turner must also complete a sex offender management program and register as a convicted sex offender for the rest of his life.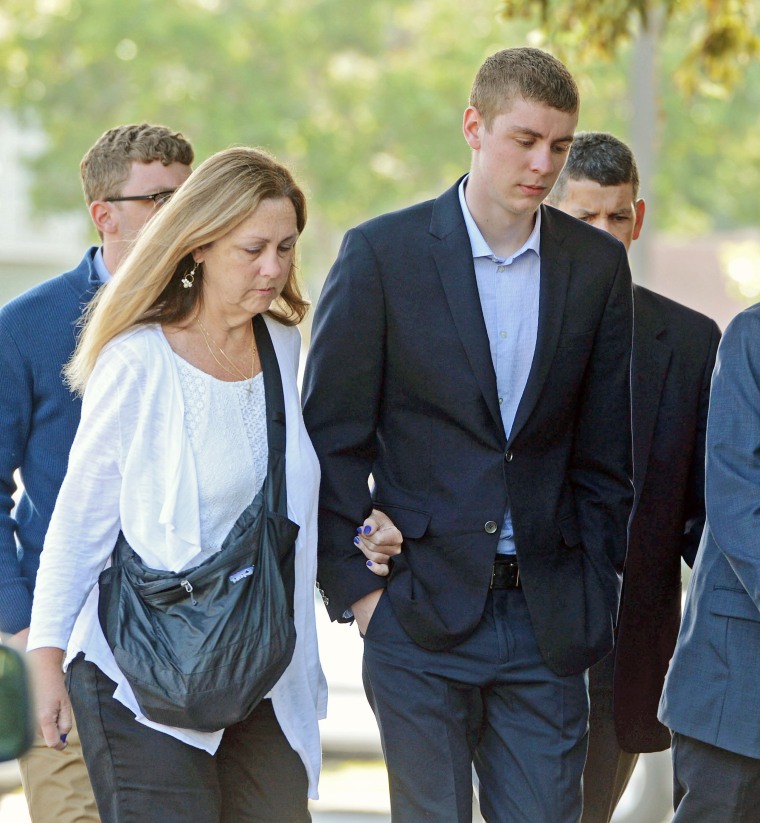 In her statement, the woman described how the attack left her emotionally scarred.
"My independence, natural joy, gentleness, and steady lifestyle I had been enjoying became distorted beyond recognition. I became closed off, angry, self-deprecating, tired, irritable, empty," she said.
District Attorney Jeff Rosen said he was disappointed that the judge did not sentence Turner to prison.
"The punishment does not fit the crime," Rosen said in a statement after the sentence was announced Thursday. "The sentence does not factor in the true seriousness of this sexual assault, or the victim's ongoing trauma. Campus rape is no different than off-campus rape. Rape is rape."
A jury in March found Turner guilty of three felony sexual assault counts for the January 2015 attack, which was interrupted by two graduate students who saw him assaulting a partially clothed woman behind a trash bin. Turner tried to flee, but the students tackled and pinned him down until police arrived and arrested him.
Turner had a blood-alcohol level that was twice the legal limit, the San Jose Mercury News reported. The three-time All American high school swimmer from Dayton, Ohio, withdrew from Stanford after his arrest.
The San Jose Mercury News did not identify the woman. The Associated Press does not generally identify victims of sexual abuse.
In an editorial, the San Jose Mercury News called the six-month county jail sentence "a slap on the wrist."
"Brock Turner's six-month jail term for sexual assault of an intoxicated, unconscious woman on the Stanford campus last year is a setback for the movement to take campus rape seriously," the newspaper said.