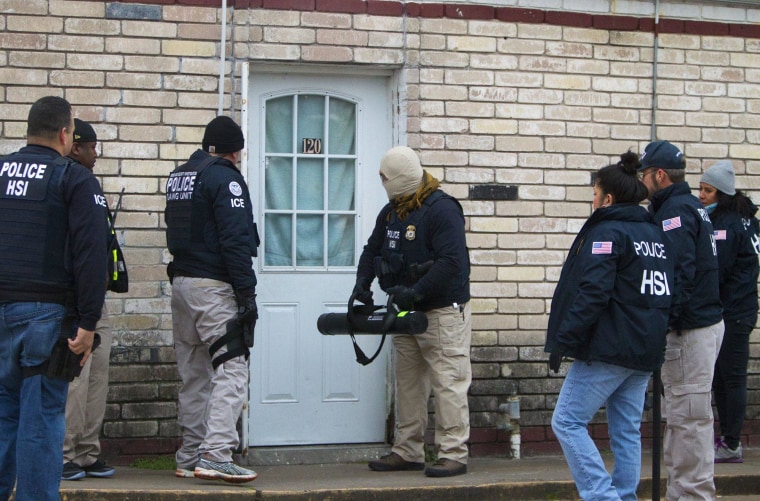 HOUSTON — Two Houston employment agencies that allegedly recruited immigrants living in the U.S. illegally to be cheap labor for restaurants in at least seven states were shut down Thursday after a series of arrests, federal authorities said.
The Hong Li and the Tai Shan employment agencies were competitors that both provided workers, mostly from Mexico and Central America, to Chinese restaurants in Texas, Louisiana, Maine and other states, said Brian M. Moskowitz, special agent in charge of the U.S. Immigration and Customs Enforcement's Homeland Security Investigations.
According to the indictments, the two agencies used Chinese language newspapers and Internet sites to solicit the restaurants and "offer Hispanic unauthorized alien workers, commonly referred to in this context as 'amigos,' to them."
Officials estimate that in the 10 years the agencies operated, they supplied restaurants with hundreds of workers.
"The entire business model rested on the shoulders of illegal workers," Moskowitz said.
The agencies are also accused of housing the immigrants in often cramped homes and apartments and transporting them to restaurants in various states as part of services to their clients.
Authorities say 32 people were charged in two separate indictments. Each indictment had 16 people from each employment agency. The indictments — handed down in November and unsealed Thursday — came after a more than three-year investigation by ICE agents.
Nine of the 32 people indicted face a conspiracy charge under the federal Racketeering Influenced and Corrupt Organizations Act, known as RICO. The others face charges of conspiracy to transport and harbor aliens, Moskowitz said.
Most of the individuals indicted are immigrants from China legally living in the U.S., Moskowitz said.
Court records did not list attorneys for those who were arrested Thursday.
— The Associated Press