Prosecutors are asking a federal judge to sentence the Army veteran who scaled a White House fence last fall to almost two years in prison.
In making the recommendation in federal court this week, they included photos of an arsenal of high-powered rifles, tomahawks and other weapons that investigators said they found in Omar Gonzalez's car and Texas home over the past two years.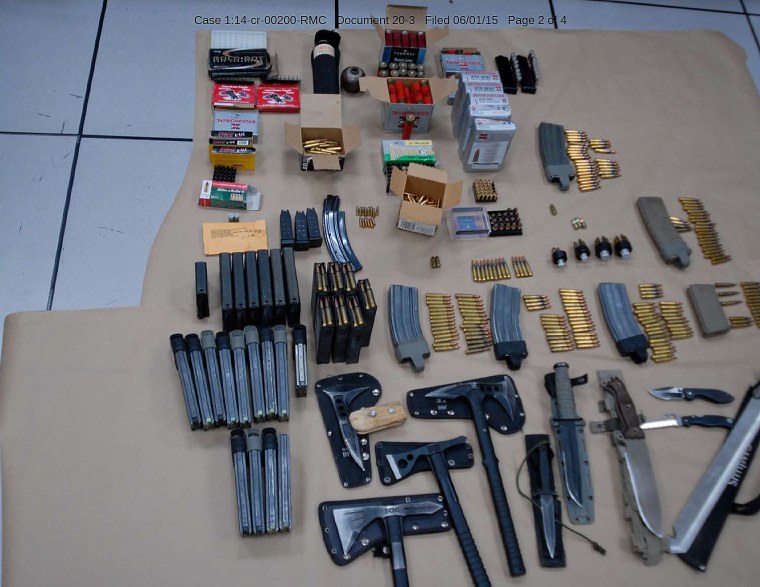 Gonzalez, 43, who was armed with a folding knife when he jumped the fence Sept. 19, is expected to be sentenced June 15. Prosecutors have asked for 21 months.
Gonzalez pleaded guilty to entering a restricted building while carrying a deadly weapon and assaulting a Secret Service agent. According to prosecutors, he was able to rush past guards and all the way to the East Room of the White House before he was tackled. The Obamas were not home.
In a sweep of Gonzalez's car, authorities said they found a machete, throwing tomahawks and hundreds of rounds of ammunition.
Gonzalez, an Iraq war veteran who had been based in Fort Hood, Texas, told police that he has suffered from post-traumatic stress disorder. Prosecutors said in the sentencing memo that he has "a history of encounters with law enforcement where he has described paranoid delusions" and has brandished weapons.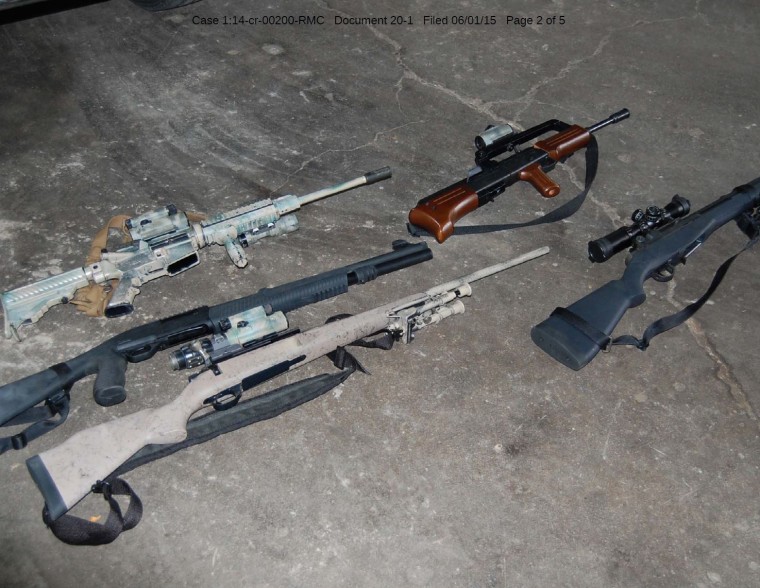 In one incident last July, police in Virginia who pulled Gonzalez over during a traffic stop said he claimed he suffered an "Iraqi moment" because of the cruiser's lights and sirens. Police said they found an illegal sawed-off pump shotgun, four high-powered rifles and several handguns in his car.
The White House security lapse, one in a series of blunders for the Secret Service, led to the resignation of its director, Julia Pierson. As a result of the high-profile breaches, the Secret Service said last month it is adding "temporary security enhancements" to the White House, including an anti-fence climb feature with sharp metal spikes.