A Florida woman wanted after a picture of her riding a sea turtle went viral on social media was arrested early Saturday, police said.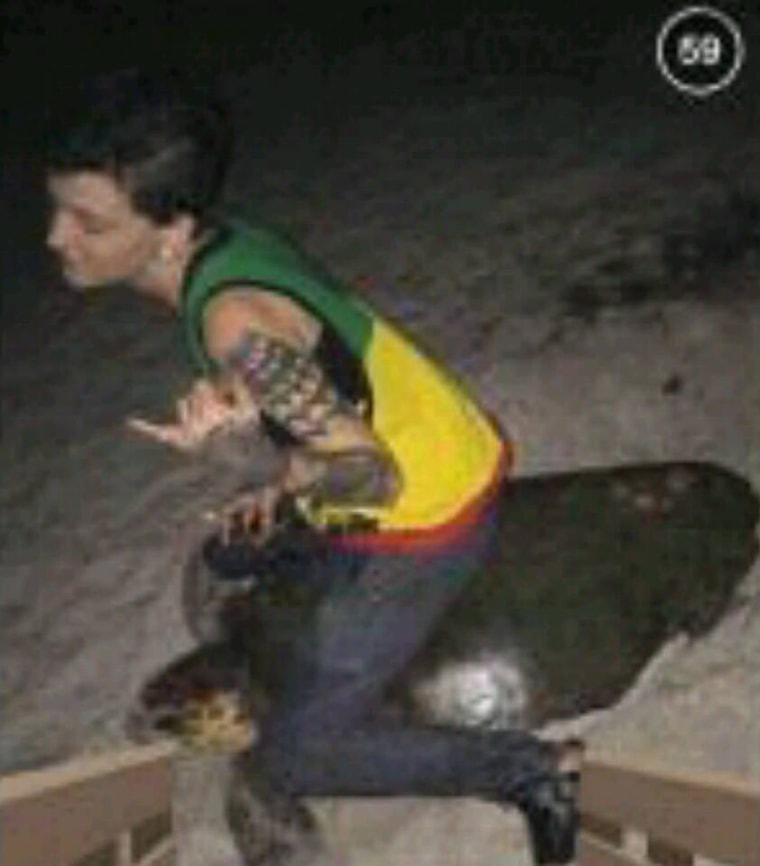 Stephanie Moore, 20, was jailed on a $2,000 bond on a felony warrant on charges of possessing, selling or molesting a marine turtle or eggs nest, the Melbourne Police Department said on Facebook.
Moore was allegedly one of two women sitting on sea turtles in photographs from early July. After the pictures were shared online, the Florida Fish and Wildlife Conservation Commission took up the case as a criminal investigation. The department asked for the public's help in identifying the suspects.
Related: Endangered green sea turtles make a comeback in Florida
Moore was arrested after police in Melbourne, on Florida's Atlantic coast, responded to a disturbance at a home Saturday. They determined a warrant had been out for her.
Florida's Marine Turtle Protection Act makes it a third-degree felony to injure, harm, harass, capture or attempt to capture any marine turtles, eggs or nests, according to NBC affiliate WESH.