A Florida man who was arrested 25 years after a fatal stabbing thanks to DNA from beer cans was convicted of murder and sentenced to life in prison Friday, the Orange County prosecutor's office said.
The killing of Terrance Paquett, who was stabbed 73 times as he was working alone at the Lil' Champ mini-mart in 1996 in Orlando, went unsolved until 2021.
In March of that year authorities arrested Kenneth Stough, Jr. after they said DNA from beer cans retrieved outside of his home in Eustis linked him to blood at the scene.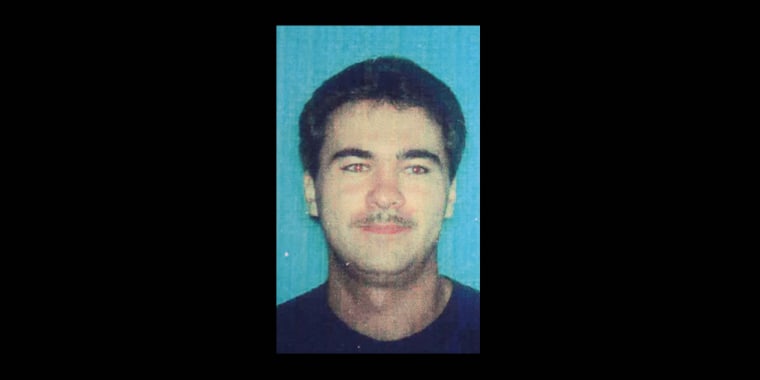 Stough, now 56, was convicted by a jury of first-degree murder Friday after a five-day trial, the State Attorney's for the Ninth Judicial Circuit said in a statement.
The public defender's office, which represented Stough, did not immediately respond to a request for comment.
Stough was sentenced to life in prison after Friday's jury verdict, the state attorney's office said.
Blood from someone — authorities at the time did not know who — was found in the convenience store, including on the freezer door, lottery machine and the door leading outside, the prosecutor's office said.
Stough lived across the street from shop and had once worked there, officials said when he was named as a suspect in 2021.
Investigators used a genetic genealogy company to test the blood found in the store in 2021, and it was found to belong to someone related to Stough's parents, the state attorney's office said.
The bag of empty beer cans that Stough left outside of home was then used to link him to the crime, the office said.
The Florida Department of Law Enforcement said at the time of the arrest in 2021 that their vendor uploaded a data file to public genealogy websites Family Tree and GEDmatch.com during the investigation.
Genealogy websites have been used before to solve or generate leads in murder cases from long ago, including the the "Golden State Killer" serial killing cases in California from the 1970s and '80s.
Joseph James DeAngelo, a former police officer, pleaded guilty in those killings in 2020 when he was 74 years old. He was sentenced to life in prison without the possibility of parole.