The Florida mom charged after her 11-year-old daughter's body was found in a family freezer last week has a long history of abuse allegations, according to state welfare records released Tuesday.
Keishanna Thomas, 31, appeared in Manatee County court Tuesday, as she faces several charges in the grisly case, including abuse of a dead body, contempt of court and aggravated child abuse. Other charges are pending after an autopsy is completed to determine how daughter Janiya Thomas died.
Police say Janiya was last seen in June 2014, but was only discovered earlier this month, on Oct. 18, after Thomas delivered the locked freezer to a relative's home in Bradenton the week before.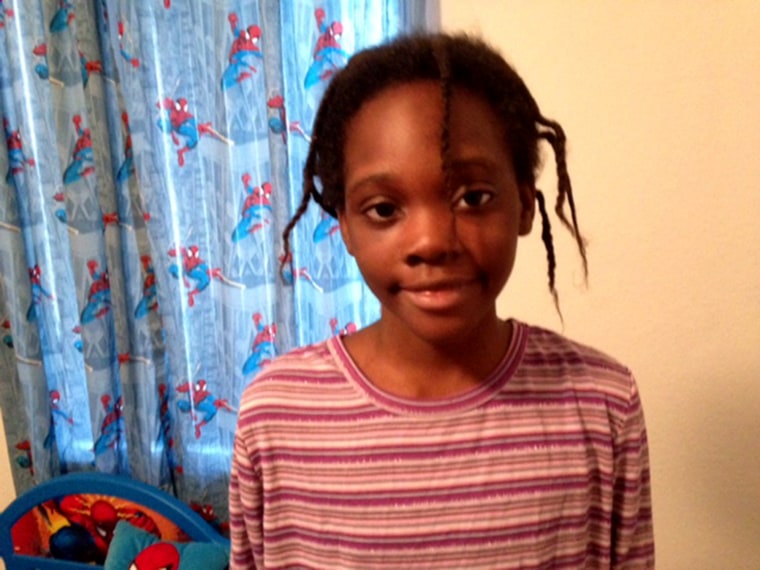 Thomas claimed she was being evicted at the time, police said. But the relative grew suspicious, and Thomas was arrested to answer questions about her missing daughter.
"It was noted that the child's body was frozen with ice crystals and contorted to fit within a small cardboard box, within the mid-size chest freezer itself along with two boxes of baking soda," according to an arrest affidavit.
The documents released by the state Department of Children and Families show investigations into the single mother of five stretch back to at least 2004.
There were at least six cases "alleging physical injury to the children in the home, and there have been two cases of 'family violence threatens child' with the mother being the alleged perpetrator," according to the documents, which were obtained by NBC affiliate WFLA.
Thomas has four other children — two boys ages 2 and 12 and two girls ages 9 and 15 — and the Department of Children and Families report indicates that she may be pregnant again. But the Manatee County Sheriff's Office has said that is not the case, WFLA reported.
The reports say the children at one point were living in a home infested with roaches, rats and maggots. The allegations of violence include the beating of one of her sons with an extension cord and physical abuse of a disabled daughter with cerebral palsy. In 2013, the report also claims Thomas dropped bleach on Janiya and discolored her skin.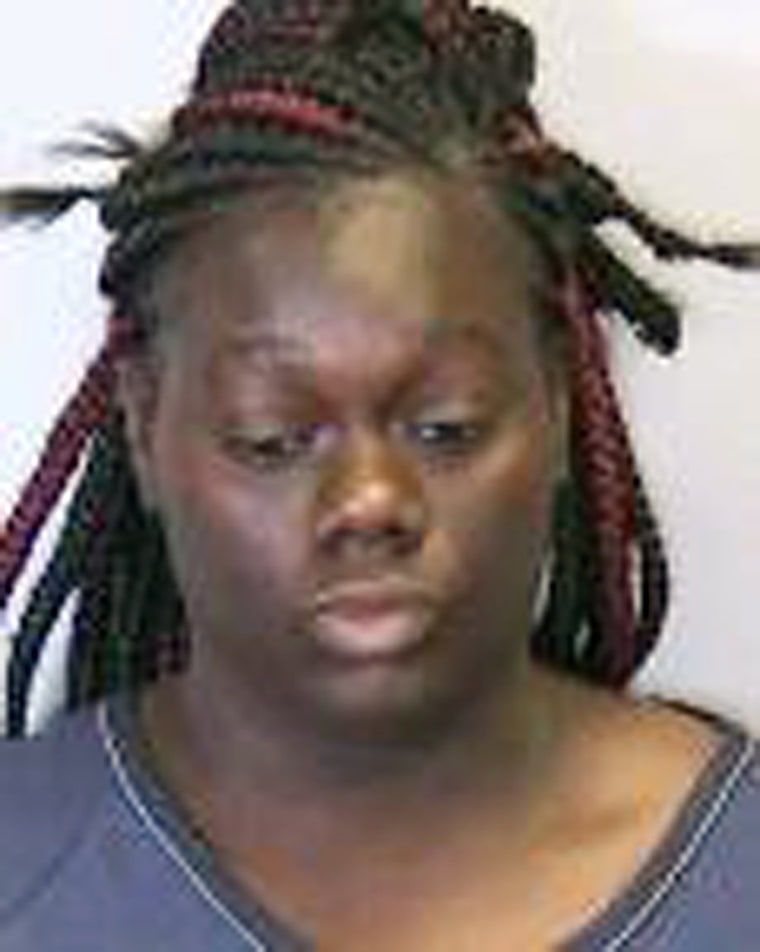 The reports can't account for Janiya's whereabouts around September 2014 after an investigator had last seen the girl four months prior in May. One investigator noted that "the children have become increasingly fearful of their mother and frequently feel unsafe in their home environment."
Thomas reportedly said she was "overwhelmed" with being a single mother, an investigator wrote.
Janiya's body was positively identified Monday. Meanwhile, Reggie Adams, the father of the 9- and 12-year-old, was in court Tuesday to try and gain custody of his children.
"I'll be glad when this is all over and done with because everybody is suffering, especially my children," Adams told WFLA after the hearing. "The only thing I am interested in right now is the well-being of my children, that's it." His case was postponed to November.
Thomas' public defender has said his client would not be commenting in court.