A former contestant on television's "Family Feud" was sentenced by an Illinois judge to natural life behind bars for the fatal shooting early this year of his estranged wife.
In May, Timothy Bliefnick was convicted of first-degree murder and home invasion in the Feb. 23 attack in Quincy. On Friday, Judge Robert Adrian sentenced the defendant to spend his life behind bars, essentially the state's toughest punishment.
"Mr. Bliefnick, you researched this murder, you planned this murder, you practiced this murder," the circuit court judge said. "You broke into her house and you shot her one, two, three, four, five, six, seven, eight, nine, 10, 11, 12, 13, 14 times."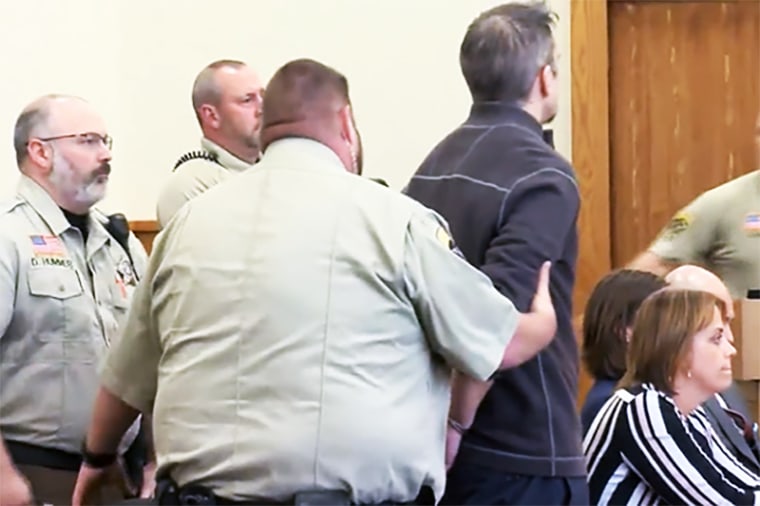 Illinois abolished the death penalty in 2011 via legislation. Natural life is the equivalent of what other states describe as life without the possibility of parole.
Prosecutors alleged that Bliefnick rode a recently purchased bicycle to wife Rebecca's residence, broke in through a window, and opened fire, leaving her to die in a bathroom.
"Some of those shots were fired while she was laying on the ground," the judge noted.
Among those who spoke at sentencing was Rebecca's brother-in-law, Brett Reilly, who said, "You've sentenced her children, her family and her friends to a lifetime of profound grief."
Bliefnick did not speak on the record Friday, and he did not put up evidence or witnesses during his trial, NBC affiliate WGEM of Quincy reported. His attorney, Casey Schnack, did not immediately respond to a request for comment.
She had asked the judge for a new trial because the defense did not rule out others in Bliefnick's household when presenting evidence of internet searches on his devices.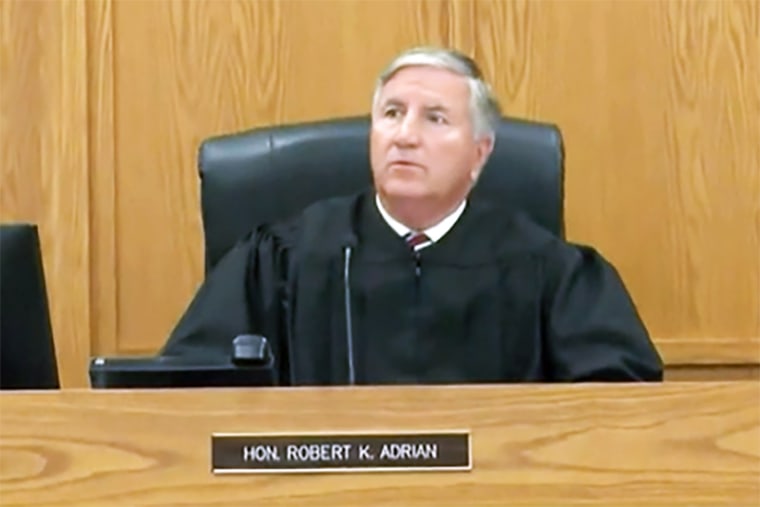 Judge Adrian said the connection between the defendant and the searches was a matter for the jury, which found him guilty in May. But he suggested he was satisfied with the connection, noting that Bliefnick's devices were in his custody and could be accessed routinely only via his passwords.
Adrian declined to set aside the guilty verdicts.
In 2021, Timothy filed for divorce, and each had filed a restraining order against the other. A proceeding in the divorce was set for the week following the Feb. 23 murder, WGEM reported.
The defendant appeared on "Family Feud" in 2020 with members of his clan. He raised eyebrows with his answer to host Steve Harvey's question, "What was the biggest mistake you made at your wedding?"
"I do," he said.
He was married to Rebecca for 14 years. They parented three boys, ages 5, 10 and 12.