Severe thunderstorms were expected across swaths of the Eastern U.S. on Monday as the Southwest continued to swelter under a relentless heat wave through the long Fourth of July weekend.
Scattered showers and thunderstorms were expected through much of the eastern U.S., with chances of flash flooding in some areas from the lower Great Lakes to southern New England, the National Weather Service said in an update Monday.
There was also a lower possibility of heavy rain and thunderstorms as far south as the interior Southeast and into the Deep South, it said.
Meanwhile, a cold front slowly pushing into the Ohio Valley was expected to deliver drier and cooler air toward the East Coast, the agency said.
"The chance of showers and thunderstorms will generally decrease through the eastern U.S. on Independence Day as the low pressure system is forecast to weaken further," it said.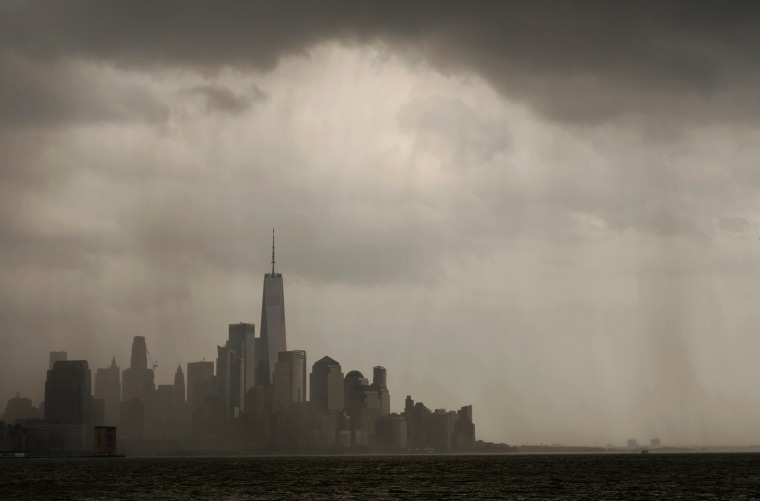 The severe weather put the brakes on some of the world's fastest motorsports athletes over the weekend, with NASCAR making its debut Sunday in Chicago after an overnight rain delay.
The NASCAR Cup started late in the day on Sunday after torrential rains delayed its expected Saturday start.
Chicago wasn't the only area affected, with severe weather affecting states from New York and Pennsylvania down to Arkansas, with flooding reported in Clinton County, New York.
Meanwhile, in the South, the heat wave that has affected the region for weeks was expected to be "less oppressive" Monday, before heading southward even more on the Fourth of July, the weather service said.
"Nevertheless, heat indices could approach 105-110 degrees with high temperatures into the mid-90s, which can be dangerous if spending an extended amount of time outdoors," the weather service warned.
"Additionally, heat will be the main story throughout the Desert Southwest and West Coast today and Tuesday," it added, with highs well into the triple digits forecast through the Central Valley region of California and the desert Southwest.
A number of daily high temperature records could potentially be challenged Monday, the weather service said.