The California hero who went unidentified for two days reunited with the man he rescued from a fire on Monday after a viral video made him a national star.
Thomas Artiga was passing by the 4300 block of East Dakota Avenue in Fresno on Saturday morning when he saw a large house fire. When one woman, Denise Francis, screamed that her elderly father was still inside, Artiga was captured on smart-phone video not skipping a beat as he goes in to the two-alarm inferno, finds Robert Wells, and carries him out over his shoulder.
When finally tracked down on Monday evening, Artiga was incredibly humble, and said he was overwhelmed at the attention his story has received.
"I'm just glad I was there," he said after meeting Wells and Francis for the first time since the fire. "He couldn't really walk that well, so I just picked him up and carried him out."
And Artiga had a message for the rest of humanity: "I'm not the only one out there, I'm sure there's other people who would have stopped too ... we all should help sometimes."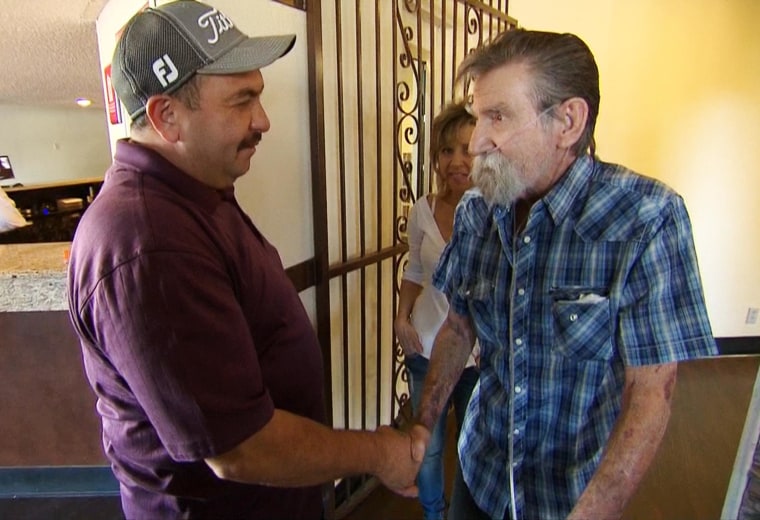 — Hasani Gittens and Jody Hammond