A man convicted of fraud who escaped from a Colorado federal prison more than four years ago was arrested this week in Florida, the U.S. Marshals Service said.
Allen Todd May, 58, was arrested Tuesday in a well-off area of Fort Lauderdale with $1 million homes, the marshals service said in a statement Wednesday.
"This guy is very, very good at fooling people," Chief Deputy U.S. Marshal Katrina Crouse told NBC affiliate WPTV of Palm Beach from Colorado. "So how he was living high on the hog, we're not 100% sure yet."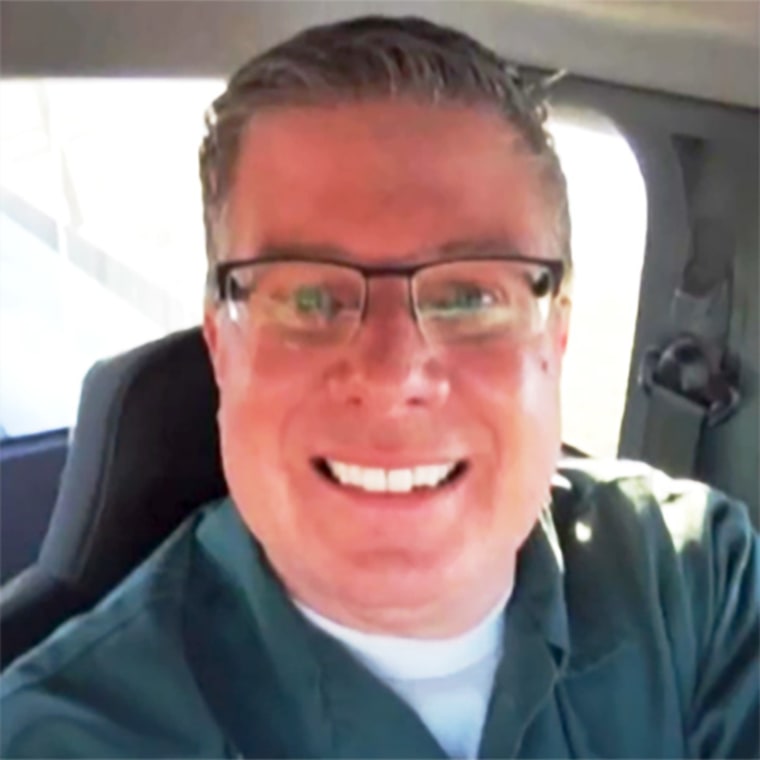 May was serving a 20-year sentence for mail fraud handed down in 2012 — and then while he was in prison he orchestrated a $700,000 fraud involving oil and gas royalty claims, officials said.
He escaped from the Federal Correctional Institute Englewood in Littleton, Colorado, in December 2018.
The search for May spanned several states. A tipster in July pointed authorities to a photo posted online by the Palm Beach Daily News that they believed was May, the Marshals Service said.
"I'd like to recognize and thank the anonymous tipster for the information they provided that directly led to the arrest of this unorthodox fugitive," Kirk Taylor, marshal for the district of Colorado, said in a statement.
Investigators were tracking a suspected partner of May's, and followed a U-Haul truck that was driven to a home in Fort Lauderdale, the Marshals Service said. May walked out of the home as the truck was being unloaded.
Federal court documents don't detail how May escaped from prison on Dec. 21, 2018. The Marshals Service said that the federal Bureau of Prisons noticed him missing during a prisoner count on that date.
FCI Englewood is a low-security prison, according to its website.
The Federal Bureau of Prisons said he was discovered missing from a satellite camp adjacent to the prison. It said it had no additional information to provide.
May was convicted of mail fraud out of the Northern District of Texas and sentenced to 20 years in prison on Feb. 12, 2012, according to the Marshals Service.
The fraud scheme that May carried out from behind bars involved unclaimed royalties due from oil companies. When those people or entities can't be found, the funds are placed in a suspense account and eventually get turned over to states, according to court documents.
May pretended to be business entities that were owed those royalties, even filing corporate documents with secretaries of state, and using a friend's address since May was in prison, documents say.
He got around $700,000 in that scheme, which he operated from 2016 to December 2018, according to court records.