One was a "peaceful" Muslim convert who lied to FBI agents during a terror probe while the other was described as a swoon-inducing school "heartthrob" and devoted dad "raised in a normal American fashion."
The roommates from Phoenix — Elton Simpson and Nadir Soofi — allegedly opened fire with assault rifles outside an event featuring caricatures of the Prophet Muhammad in the Dallas suburb of Garland on Sunday night before SWAT officers shot them dead.
ISIS claimed responsibility Tuesday for the attack — calling the duo its "soldiers" — but did not offer any evidence to support its claim.
As federal investigators look into whether the two were indeed linked to international terror groups, more details have emerged about their backgrounds.
Simpson was known to the FBI and was convicted of lying to federal agents five years ago about his plans to allegedly join a terror group in Africa.
"I think that they could have had a reason to at least start investigating him," Kristina Sitton, the lawyer who represented Simpson during his terror case, told The Associated Press.
"I've never seen him angry"
"He was very vocal about being devout. He was very vocal about attempting to convert other people and asking other people what their religion was and why they believed in their religion versus his religion."
The federal probe into Simpson began in 2006. Despite an investigation that involved more than 1,500 hours of recorded conversations — including Simpson's discussions about fighting nonbelievers for Allah and plans to link up with "brothers" in Somalia — he was only convicted of lying to a federal agent.
A judge ruled that prosecutors had failed to prove Simpson planned on joining a terror group when in Somalia, and ordered his passport be returned. Simpson faced three years of probation and $600 in fines and court fees.
"I never saw any indications that he was violent," Sitton said. "In fact, he was always very peaceful with me even to the point where I think I got more riled up about the charges than he did because I thought that they were absolutely outrageous."
She added: "I always saw the peaceful side of him. We would be meeting for hours at a time and he would ask if there was an office where he could go and pray."
A Twitter account apparently associated with Simpson mentioned the shooting 30 minutes before it took place, but officials say they are still trying to determine the amount of planning that went into the attack.
In a statement released through lawyers, his family said they were "heartbroken" and "in a state of deep shock."
"We are sure many people in this country are curious to know if we had any idea of Elton's plans. To that we say, without question, we did not," it said. "Just like everyone in our beautiful country, we are struggling to understand how this could happen.
"As a family we do not condone violence and proudly support the men and women of our law enforcement agencies," the statement added.
Simpson had worshiped at the Islamic Community Center of Phoenix for about a decade, but stopped showing up over the past two or three months, the president of the mosque told The Associated Press.
"All the girls used to swoon over his American-Pakistani looks"
Usama Shami said Simpson was a regular on the basketball court, playing with young members of the mosque.
"I've never seen him angry," Shami said. "That's the honest truth. He was always having a grin."
The other suspect in the Garland shooting was Soofi, the son of a Texan mother and Pakistani father who apparently attended the International School in Islamabad before moving to the U.S.
One former classmate there remembered him as "a really nice kid" who was in the school play and the choir.
"He was a regular guy you went to school with," Mariam Saigol told NBC News. "He was such a nice, sweet, normal kid from a well-to-do family. It's quite shocking to hear this. "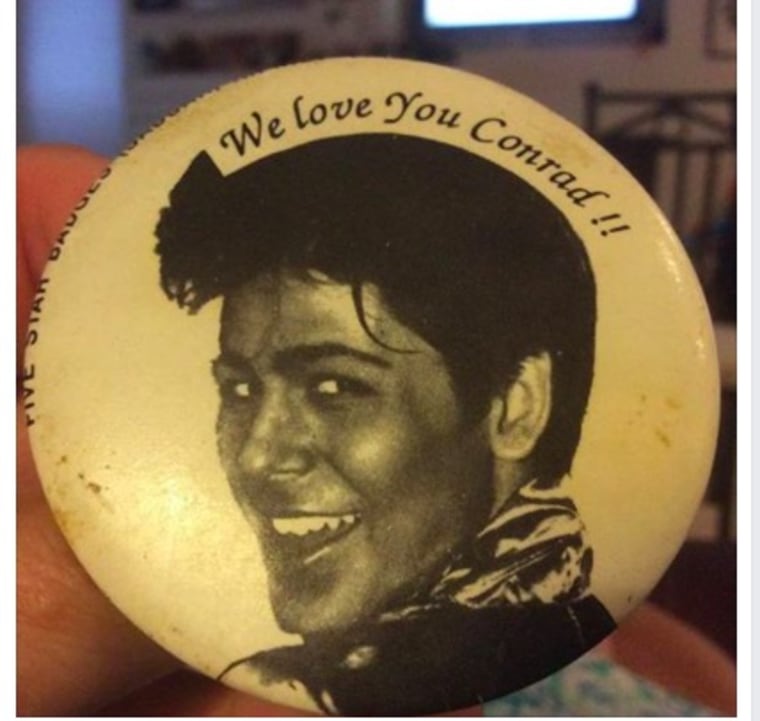 Saigol said she was in the school play — "Bye Bye Birdie — with Soofi. Soofi played the role of Conrad Birdie, she added.
"He was a good-looking guy, the school heartthrob. All the girls used to swoon over his American-Pakistani looks," she told NBC News. "He used to play sports, and was an overall cool kid."
Another former student who did not want to be identified told NBC News that Soofi returned to the U.S. when his mom Sharon — who taught art at the school — split from his father and ended up first in Utah before moving to Phoenix.
"Imagine going from Islamabad to Utah," the ex-student said. "And dealing with your parents divorce."
Kalsoom Lakhani, a social entrepreneur who runs a Washington-based company that helps Pakistani entrepreneurs, also went to the school and said Soofi was "a well-liked popular kid when he lived in Pakistan."
"He was not radically religious in any way," Lakhani told NBC News. "What happened after he moved back to America should be looked at more closely in order for us to better understand what went wrong."
Close friends called Soofi "Goofy" because of his "laid back attitude and his funny laugh," a close friend from school told NBC News on condition of anonymity.
"We knew each other since sixth grade. He was my boy. Then we lost touch," the friend said, adding that over time he had noticed Soofi becoming more radicalized in his online postings.
"His posts in the last few years became nothing like him. I remember him once going on about dogs, and how he hated dogs. I found it all very strange, because in school, he loved dogs. He had a pug," the friend explained. "I saw him become an internet jihadi. I saw him get radicalized by loneliness and struggling in the U.S. When he was here, he was normal."
The friend speculated that Soofi's return to the U.S. might have triggered his personality change.
"Imagine a cool, popular guy in high school in privileged Pakistan who drops to a level where he has to run a dry cleaning store in Utah. He wasn't a customer service, retail guy. He didn't have what it takes to be that guy."
Soofi's mother, who now lives in a small town southwest of Houston, told The Dallas Morning News that she had no idea that he would turn to violence.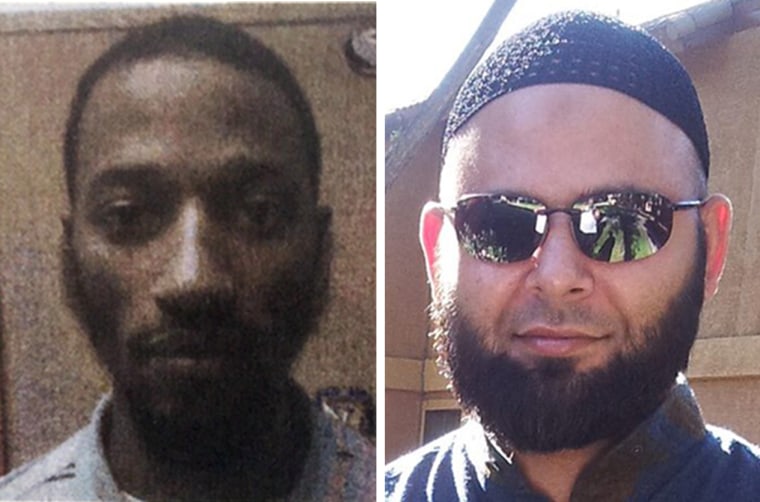 She said her son was "raised in a normal American fashion" and "was very politically involved with the Middle East. Just aware of what's going on."
"I don't know if something snapped," she said. She told the newspaper Soofi put his son "above everything."
"The hard thing is to comprehend is why he would do this and leave an 8-year-old son behind," she said.
Soofi's maternal grandmother, Shirley Dromgoole of Garwood, Texas, told NBC station KPRC of Houston that her grandson wasn't a terrorist and had to have been under the influence of Simpson.
"He was a good boy every time I saw him. Real responsible. Respectful," Dromgoole said.
IN-DEPTH
The Associated Press contributed to this report.