A "brave little girl" who survived a deadly plane crash in a wooded area of western Kentucky on Friday walked away from the wreckage to seek help at a stranger's doorstep.
Larry Wilkins, 71, was watching the local news at his Buckberry Trail home at around 6:30 p.m. (7:30 p.m. ET) when he said he heard a knock.
"The little girl come to my door," Wilkins told NBC News in a telephone interview late Friday. "She was bleeding pretty bad, her legs were bleeding, her face had a bloody nose. She was barefoot, only had one sock on."
"She told me that her mom and her dad were dead, and she was in a plane crash, and the plane was upside down," he said. "She asked if she could stay here. I said, 'Honey, what can I do for you?' I got a wash cloth and cleaned her up. And of course called 911."
A search was launched, and the wreckage of a Piper PA-34 aircraft and the bodies of four people were later found in a heavily wooded area near Buckberry Trail in Lyon County, Kentucky State Police said.
Marty Gutzler, 48, and Kimberly Gutzler, 46; their daughter, 9-year-old Piper Gutzler; and Sierra Walder, 14, Piper's cousin were killed in the crash, according to state police. The identity of the 7-year-old survivor was not released. The victims were from Nashville, Illinois, police said.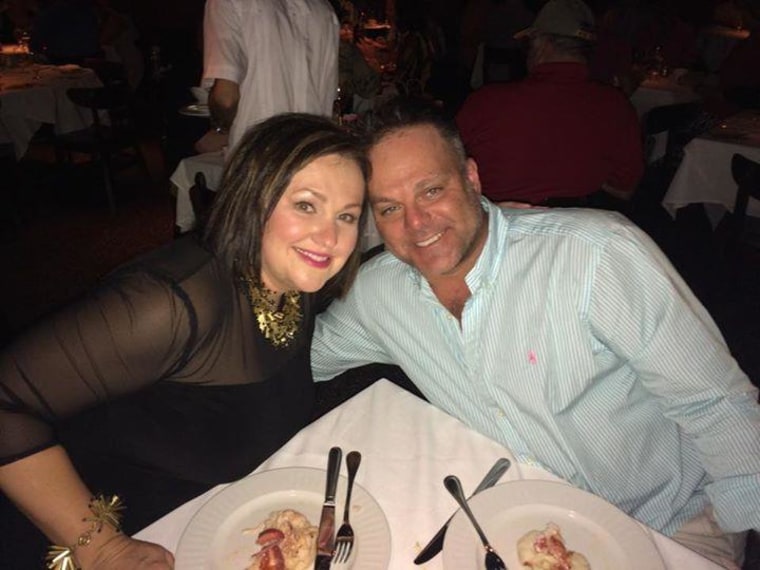 The girl was treated at Lourdes Hospital in Paducah, Kentucky, for non-life-threatening injuries and released early Saturday morning, according to a statement from state police. The statement said the plane was flying from Key West, Florida, to Mount Vernon, Illinois, when it crashed. The FAA lost contact with the plane at about 5:55 p.m. local time, shortly after the pilot reported engine problems, authorities said.
Federal Aviation Administration authorities arrived on the scene of the crash on Saturday morning and National Transportation Safety Board investigators were expected to arrive later in the day, police said.
After Wilkins called 911, police arrived within minutes, he said. "The little girl was so shook up we couldn't understand much of what she said," he said.
Wilkins said he didn't hear anything out of the ordinary before the girl knocked on his door. He said the area was recently hit by an ice storm that had knocked down trees in the woods nearby, making the terrain even more rugged. He wishes he could have done more for the girl before she was taken to the hospital.
"I felt so sorry for her, tears come to my eyes," Wilkins said. "Seven years old. Brave little girl."
NBC News' Christopher Nelson and Krista Brunson contributed to this report.