Three grieving families who lost their children in the high school massacre in Parkland, Florida, last month urged Florida lawmakers on Monday to pass school safety legislation.
Parents Lori Alhadeff, Fred Guttenberg and Max Schachter were among the family members who spoke at a news conference at Marjory Stoneman Douglas High School to push for stronger security initiatives within schools.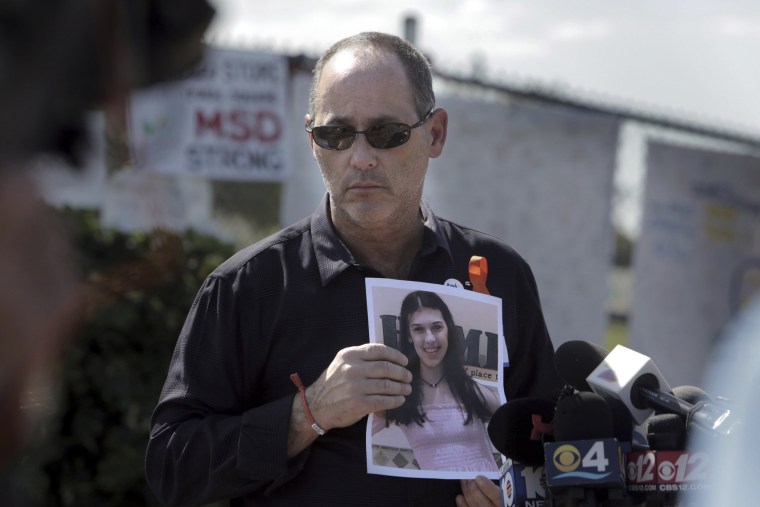 Clutching a photo of his son Alex, one of the 17 victims of the shooting, Schachter denounced the local police forces that responded to the massacre, saying their protections were inadequate. He said he had created a committee to produce "best-practices guidelines so all schools can be safe and this never happens again."
At the first committee meeting Monday morning, 25 members he referred to as "experts" attested that arming teachers was not a "good idea," he said.
Schachter also demanded help from government leaders, including President Donald Trump. He pointed out that after the 9/11 terror attacks, Congress created the Transportation Security Administration. "There should be an organization that is in charge of protecting our children," he said.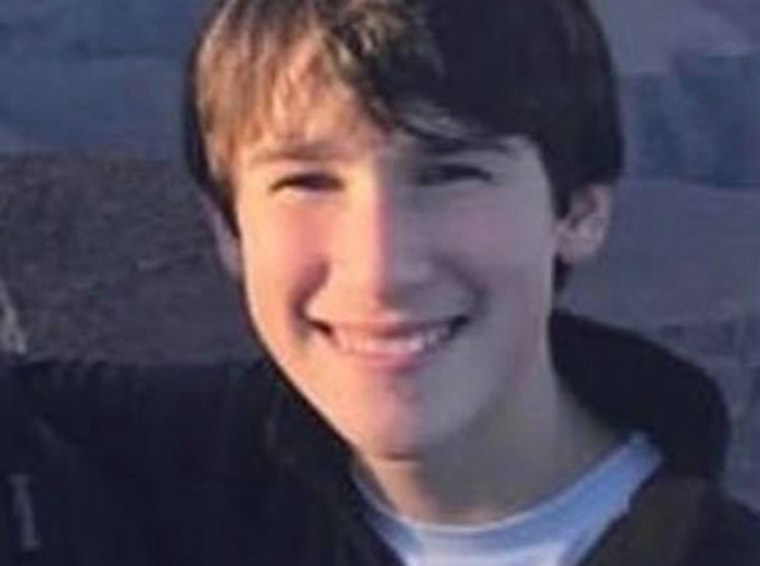 Related: For Parkland students, reminders of deadly shooting are 'everywhere you go'
Lori and Ilan Alhadeff, parents of Alyssa, who also died in the massacre, called for support. "We're fighting for all the kids in America," Ms. Alhadeff said. "No kid should have to say to their mother, 'Mommy, am I going to die today if I'm going to school?' "
"Part of us died that day," said Ilan Alhadeff, opening up about what his daughter had meant to him. "My daughter was shot that day in the heart, the spine, in the femur and artery. If she lived, she would have been paralyzed for life. No parent should have to deal with this again. No family."
He said the topic of gun control was "a fight for another day" and thought it better to spend his energy figuring out how to protect children in schools.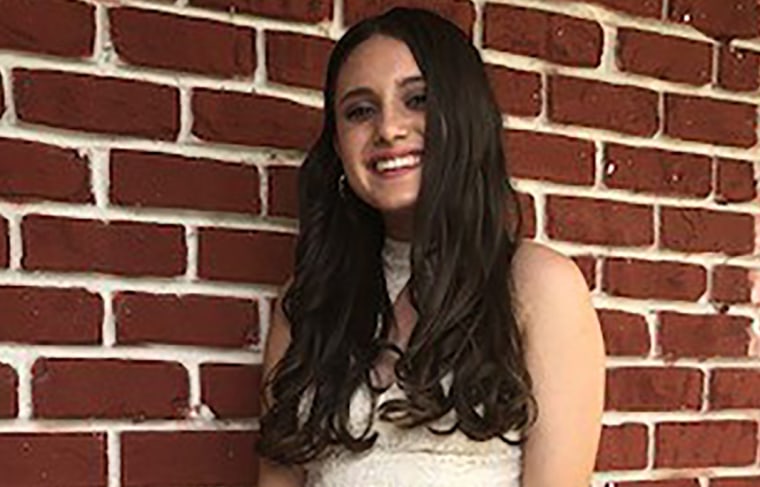 His wife made four demands to "make our schools safe again," including working collaboratively with law enforcement and school and administration officials.
Related: Florida school shooting: These are the 17 victims
Ryan Petty, who lost his 14-year-old daughter, Alaina, in the massacre, introduced the three families. He suggested three steps to make schools safer: enhancing security and safety, keeping guns away "from those that pose a risk to themselves or others," and providing access to mental health resources for at-risk youth.
"Victims' families cannot do this alone," Petty said. "Those who are legitimately afraid for our children need to take action."
Also on Monday in Tallahassee, the Florida Senate began debate on the Marjory Stoneman Douglas High School Public Safety Act, which calls for arming teachers and other school workers, and would raise the minimum age to buy guns to 21 from 18. Sen. Darryl Ervin Rouson, a Democrat, praised the bill for its funding of mental health services. But Rouson said he did not support the bill because he preferred a ban on assault weapons over arming teachers.