A freshman at Northern Arizona University shot four students during a dispute outside a residence hall early Friday, killing one of them and injuring the others, authorities said.
The alleged gunman, 18-year-old Steven Jones, was taken into custody by the first police officer who arrived on the scene following the 1:20 a.m. shooting, campus police chief Greg Fowler said. Jones did not resist.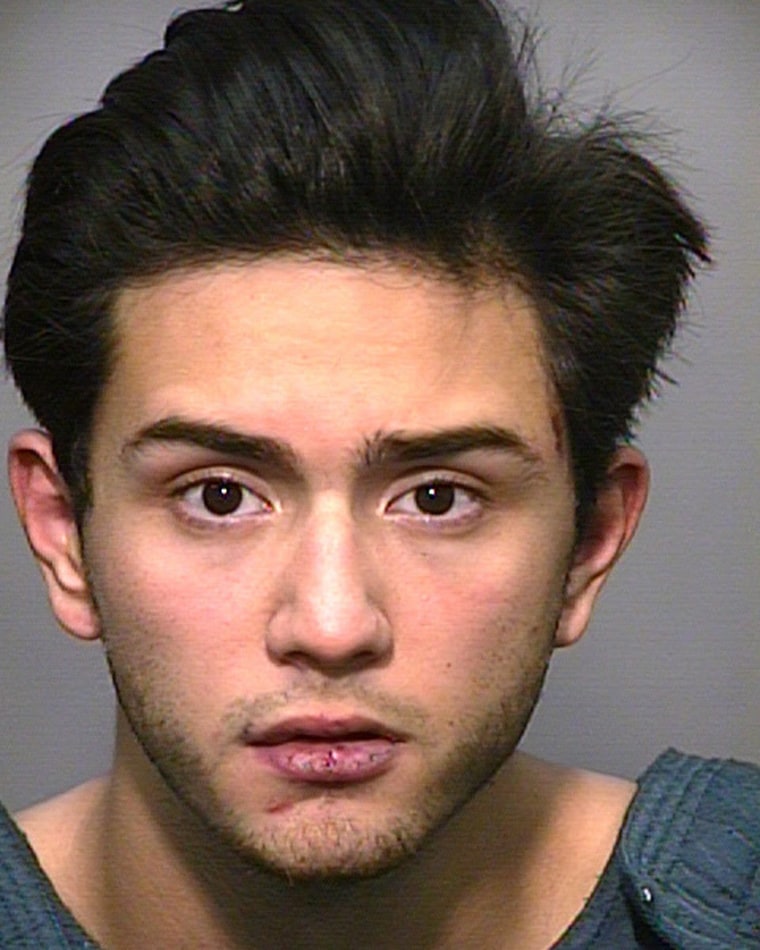 The dead student was identified by Northern Arizona University as Colin Brough.
The three wounded men — Nicholas Prato, Kyle Zientek and Nicholas Piring — were being treated at Flagstaff Medical Center, the school said. Their conditions were not immediately clear.
The attack began as a confrontation between two groups of students that "turned physical" before Jones pulled a gun and opened fire, Fowler told reporters and students at news conference.
The shooting occurred in a parking lot near the Mountain View Hall dormitory, where most of the school's fraternity members live, school officials said.
Jones was booked on a count of first-degree murder and three counts of aggravated assault, his attorney, said. He was being held in lieu of a $2 million cash-only bail.
"He killed my best friend, and I watched him die in front of me," student Nico Keintek told NBC station KPNX. "He should think about what he did."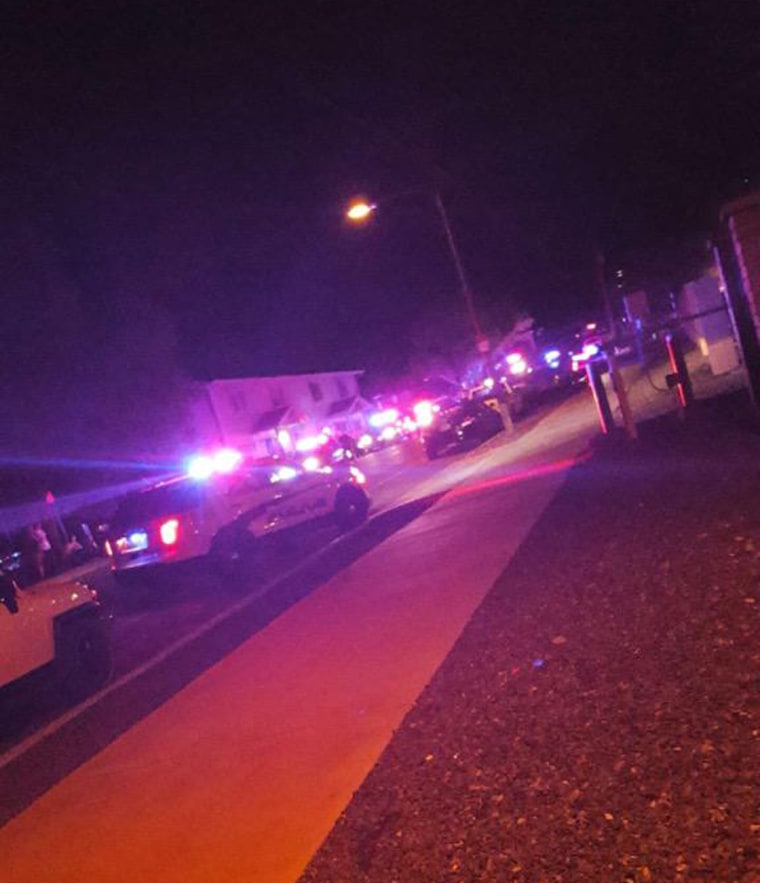 Fowler said he did not know whether the gunman or the victims were members of fraternities. But the national executive director of the Delta Chi fraternity confirmed that members of his organization were among the victims.
The official, Justin Sherman, said that the shooting "had no ties" to the campus Delta Chi chapter.
Jones was a pledge to a different fraternity, Sigma Chi, that organization said. A statement from the national fraternity said the shooting "was in no way associated with any chapter event," but it has kicked Jones out of the program and suspended the chapter as it investigates the incident.
It is illegal in Arizona to carry a gun on a university campus, but firearms are permitted to be stored in locked cars there, Fowler said.
Some students complained why they hadn't received a campus-wide alerts after the shooting. School officials said an error kept many students from receiving it, but a final all-clear message went through just before 3 a.m.
RIta Cheng, the university's president, said classes would go on as scheduled on Friday. But "this is not going to be a normal day at NAU," Cheng said. "Our hearts are heavy."