A gunman was shot and wounded by police Monday after firing outside of a Jewish day school in Memphis, Tennessee, officials said.
There were no other injuries in the shooting outside Margolin Hebrew Academy around 12:20 p.m.
Officers were called on a report of an armed person at the school and learned that someone with a gun had tried to enter it, Memphis Assistant Chief of Police Don Crowe said.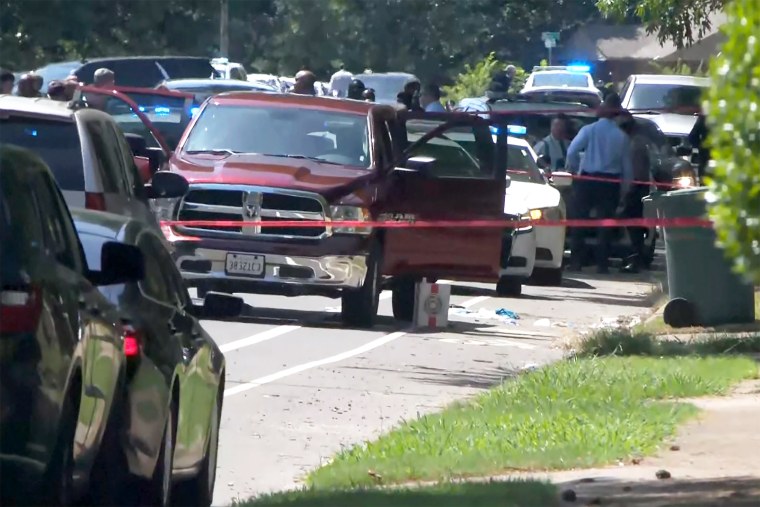 "When he could not gain entry, he fired shots outside the school," Crowe told reporters. "Thankfully, that school had a great safety procedure in place, and avoided anyone being harmed or injured at that scene."
The suspected gunman was later shot by police after a traffic stop, and after he allegedly got out of his pickup with a gun in his hand, police said.
He was taken to a hospital in critical condition.
A motive was not known, and Crowe said it was very early in the investigation. He also told reporters at the scene it was too early to say if there was any connection between the man and the school, or if it was targeted because it is a Jewish school.
The Tennessee Bureau of Investigation will lead the investigation, he said.
It was not clear if or how many people were inside the school at the time. A school official said everyone was safe and a statement would be made later.
Crowe said that the school was able to provide a photo of the suspect and a description of his vehicle, a maroon pickup with California tags, which helped police.
"I personally truly believe that we have avoided a tragedy," Crowe said. "I think this suspect was going to harm somebody before the day was over."
The suspect was not immediately identified by police.