Michigan State University threatened to fire a physician who agreed to remove confidential medical files as a favor to disgraced gymnastics doctor Larry Nassar — but her lawyer said the school is making her a scapegoat in its sexual abuse scandal.
"She's still coming to terms with this, but she's horrified," said attorney Aaron Kemp, who represents Dr. Brooke Lemmen, who considered Nassar a mentor and good friend until he was charged with molesting patients under the guise of pelvic treatments.
Lemmen's personnel record shows she resigned from MSU in January, a month after a university dean sent her a harshly worded letter saying she was on the verge of being terminated for three reasons:
She boxed up and removed files at Nassar's request after he was reassigned in September after the first allegations — a "serious breach of protocol and good judgment," according to MSU. Lemmen had second thoughts and ultimately turned over the records to the university, leading her attorney to say she "should be commended for not taking the risk of having these files fall into Dr. Nassar's hands.
She was accused of making comments about the investigation into Nassar that left one clinic staffer feeling pressured not to cooperate; Lemmen denies that.
She allegedly knew that USA Gymnastics had launched a sexual abuse investigation of Nassar in July 2015 but failed to inform MSU.
MSU called the omission "troubling" since Lemmen knew Nassar had been investigated and cleared by MSU a year earlier.
Related: MSU Coach Asked Gymnasts to Sign Card for Accused Doctor
In fact, after a patient claimed Nassar molested her during a 2014 exam, Lemmen was one of three MSU doctors who said the procedure he performed was legitimate and not sexual in nature. Nassar was allowed to return to practice and continued to treat girls and women for the next two years.
"Had the university known of additional allegations, it could have taken steps to review Dr. Nassar's volunteer and clinical activities in 2015," MSU wrote to Lemmen.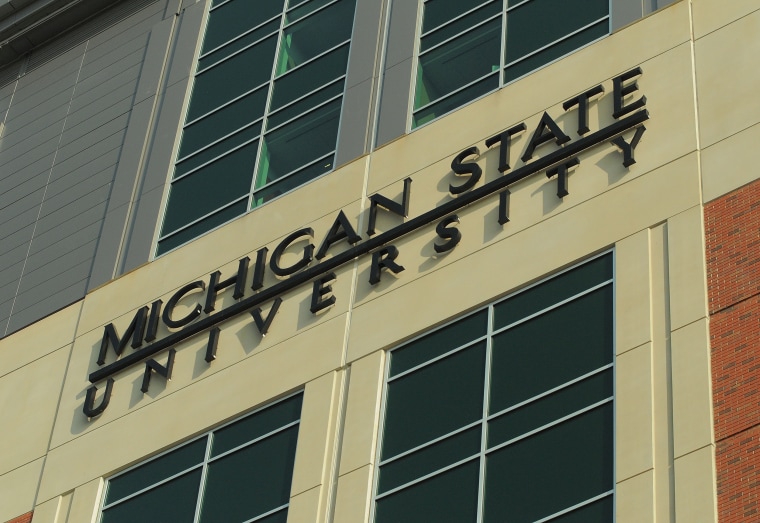 In his response to the dean's letter, Kemp turned the tables, suggesting that it was MSU that withheld critical information from Lemmen -- allegations, outlined in several lawsuits, that patients had complained about Nassar's invasive techniques as far back at the 1990s.
And Lemmen also questioned why MSU did not inform her or other staffers at the sports medicine clinic that Nassar had been ordered to use chaperones and limit skin-to-skin contact after the 2014 complaint.
Kemp told NBC News that Lemmen thought the 2015 USA Gymnastics probe was a review of Nassar's therapy techniques and did not know he had been accused of sexual misconduct. The real question, he said, is why MSU didn't look into why Nassar abruptly stepped down from USA Gymnastics after almost 30 years.
"I feel they are trying to scapegoat her," he said, adding that Lemmen never witnessed any inappropriate conduct by Nassar.
"She's dedicated her life to caring for gymnasts," he said. "This has been devastating for her."
NBC News obtained Lemmen's personnel file through a freedom of information request; the Lansing State Journal was the first to report on its contents.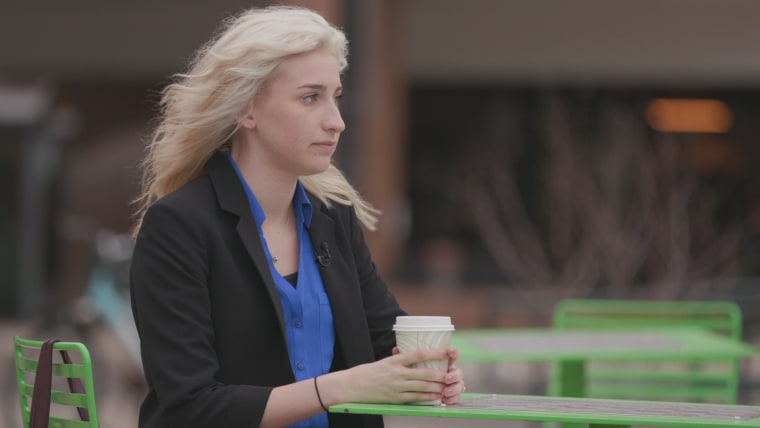 MSU has come under fire for its handling of the allegations against Nassar, both before and after they became public in September.
The woman who filed the 2014 complaint against Nassar told her story to NBC News last week, describing her anger and frustration that the university's investigation concluded she had misinterpreted his actions as sexual.
"I stood up for myself and I was silenced," said the woman, using only her first name of Amanda. "And now I hear that same thing that happened to me happened to all of these other women before and after it happened to me? How do you trust anybody?"
On Monday, Amanda joined dozens of women in filing a federal lawsuit against Nassar.
Fired by MSU and USA Gymnastics, Nassar also faces criminal charges that he molested a family friend, sexually abused nine underage patients and had 37,000 images of child pornography on his computers. He has pleaded not guilty and maintains his procedures were medically sound.