The police officer who fatally shot the man who killed three and injured 14 in Kansas, stopping him from shedding more blood, was identified Friday as the chief of police in the town where the gunman was finally stopped.
Kansas Gov. Sam Brownback said Friday called Hesston Police Chief Doug Schroeder a hero. He said Schroeder was the police officer who was first on the scene at Excel Industries, where Cedric Larry Ford culminated his 24-minute spree, which began just before 5 p.m. (6 p.m. ET).
Related: Felon Kills 3, Wounds 14 in Two-Town Shooting Spree
Brownback said Schroeder didn't wait for backup before entering the Excel building.
"He went right in and did a heroic duty and service," Brownback said.
Authorities on Friday identified those killed as Renee Benjamin, 30, Joshua Higbee, 31, and Brian Sadowsky, 44.
Fifteen of the victims, including all three who died, were shot at Excel Industries — a lawn mower company in Hesston where Ford worked.
The shootings spanned three locations in two towns, about 30 miles north of Wichita.
Ford, 38, was armed with an assault rifle and semi-automatic pistol as he began randomly shooting from a vehicle just before 5 p.m., a half hour after Ford failed to return to work from a break, officials said.
Ford shot a man in the shoulder and another person in the leg in shootings minutes apart in Newton and then went to Excel where he shot a person in the parking lot and then entered the workplace and opened fire, the Harvey County Sheriff's Office said.
Employees described the "pop, pop, pop" of gunfire at Excel, and said workers rushed to escape the plant. Dennis Britton Jr., a father of three with another child on the way, was shot in the leg while walking in a hallway and was dragged to safety by two friends.
Britton thought of his kids while being taken to the hospital. "I didn't want to leave them — I wasn't ready to leave yet," Britton told NBC News at Wesley Medical Center where he is being treated Friday. "I didn't want to die."
Britton said he saw the gunman shoot two other people. "The only reason I got out was one of the guys I work with got me out," he said. Britton said he didn't notice anything unusual about Ford before the shooting, and remembers him laughing and joking in brief encounters in the past.
Related: Kansas Massacre: Who Bought the Guns?
Harvey County Sheriff T. Walton, when asked about a possible motive, said a deputy had served Ford a protection from abuse order at Excel around 3:30 p.m., around 90 minutes before the shooting began.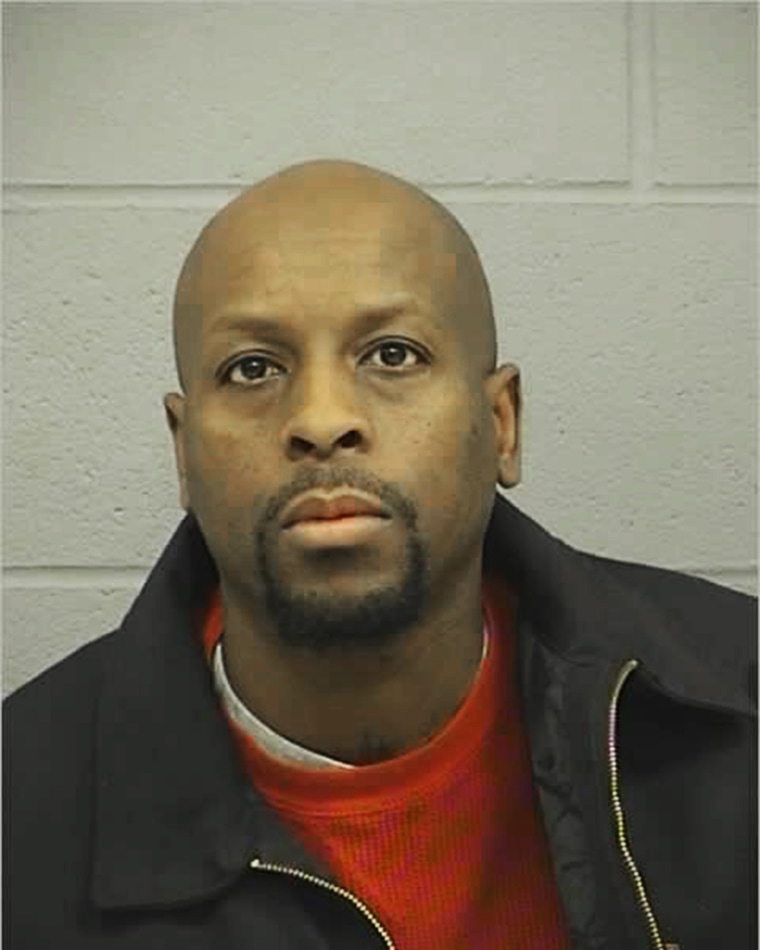 It was the second such order he had received after failing to show up in court, Walton said.
According to the paperwork, which was obtained by NBC News, a woman who filed the order Feb. 5 told the court that she was in a relationship with him and they were living together, but he was "moving out."
She described an incident that day that became heated after a verbal argument. She wrote that he pushed and grabbed her. Ford had a history of domestic violence, the sheriff's office said.
The sheriff said it's possible the court order incited the workplace carnage.
Related: Felon Kills 3, Wounds 14 in Two-Town Shooting Spree
"We always say it won't happen here. Well here it is. It happened here," Walton told NBC News. "We'll get through it. It's a good community of good, strong people."
There were around 200 to 300 people at the facility when the shooting occurred. Walton said the gunman intended to kill more before he was fatally shot by the officer, identified by Brownback as Schroeder.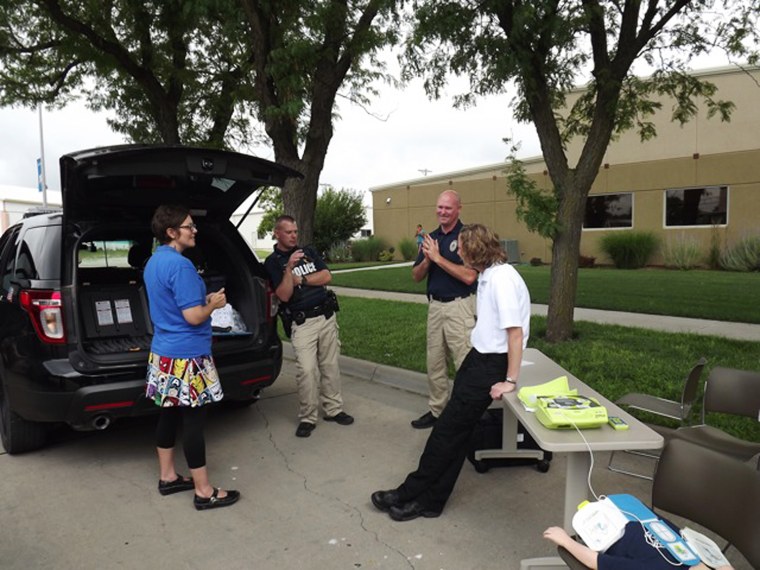 "In my mind this officer saved a whole lot of lives because this shooter this shooter wasn't done," Walton said.
President Barack Obama expressed his condolences for the victims Friday, but said the country cannot become numb to gun violence.
Gary Emry, the city administrator of Hesston, said Obama had called him and Hesston Mayor David Kauffman on Friday.
The "real tragedy is the degree to which this has become routine," Obama told reporters.
"Once a week we have these shootings and it doesn't dominate the news, and that's got to change," Obama said.