The husband of the owner of a Bronx day care center where a 1-year-old child died after allegedly having been exposed to fentanyl has been arrested in Mexico, three sources said.
The man was seen on security video at the day care center Sept. 15, the day 1-year-old Nicholas Dominici was sickened, according to a criminal complaint. Nicholas later died.
Three other children were hospitalized.
Three people have been charged — Grei Mendez, 36, the owner of the day care center, and Carlisto Acevedo Brito, 41, and Renny Antonio Parra Paredes, 38, federal officials have said.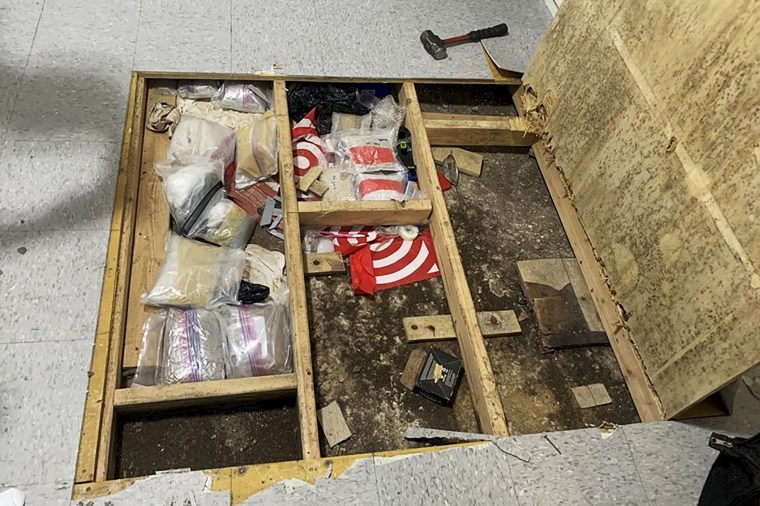 Mexican state police and agents with the U.S. Drug Enforcement Administration and the U.S. Marshals Service took the owner's husband into custody on a bus heading to Sinaloa, the three sources said.
His name has not been released.
Paredes, Mendez and Brito worked together to deal drugs, and they kept a kilogram of fentanyl at the day care center on children's sleeping mats, the U.S. Attorney's Office for the Southern District of New York said.
Investigators found "traps," or hidden compartments, in the floor of the day care, center, Divino Niño, in a room where children slept, and they found suspected drugs and packaging material there, the office said.
All four children are believed to have suffered poisoning from exposure to fentanyl, federal prosecutors have said.
Fentanyl is a powerful synthetic opioid that is used to treat severe pain when it is used legally. But the drug is abused, or mixed with other drugs like heroin, and it is a driving force in the opioid crisis and the rise in overdose deaths in the U.S., officials say.