An iconic mechanical clown that went missing from its home at a shuttered Wichita, Kansas, amusement park more than 10 years ago ago turned up Tuesday in the house of a convicted sex offender, authorities said.
Louie the Clown, a life-sized, perma-smiling, cone-hatted doll, spent decades at the keys of a Wurlitzer organ at the Joyland Amusement Park.
Generations of locals remember him from their childhood. But Joyland closed in 2004, and Louie disappeared from the property a year or two later. In 2010, Louie was reported stolen, triggering public fascination with his whereabouts.
Then Wichita police got a phone tip that led them to the home of Damian Mayes, 39, who used to build and repair organs at the park and is now serving a prison term for child sex crimes, local NBC affiliate KSN reported.
Louie, now 50 years old and worth an estimated $10,000, was there in plain sight. Police said they planned to seek criminal charges against Mayes and a second person whom they did not identify.
"It was quite a shock, because we had visited that residence before. They didn't expect us back, they thought it was a done deal, closed, forgotten case, but like I said, through social media and a lot of interest not only in Joyland but the clown in particular, kind of kept it alive," said Det. Matt Lang with the Wichita Police Department. "There's many articles that said once Louie disappeared, he would never see the sight of day again."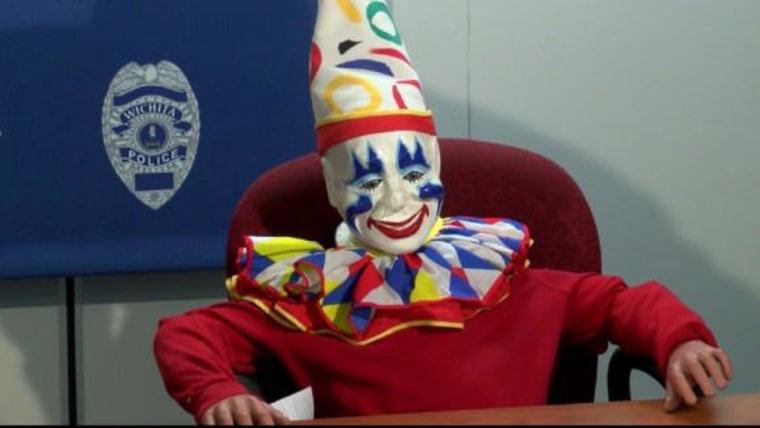 SOCIAL
— Jon Schuppe