A collection of 2,000 posters that inspired a generation to fight on the battlefields of World War I are being auctioned this week in New York City.
The posters were collected by an American who served with both the French and U.S. armies, Brooklyn-born Edward H. McCrahon, according to Manhattan auction house Guernsey.
About half of the collection are American posters, and include slogans like "Lend as they Fight," an appeal to buy war bonds, as well as the iconic image of of a pointing Uncle Sam declaring, "I Want You for U.S. Army."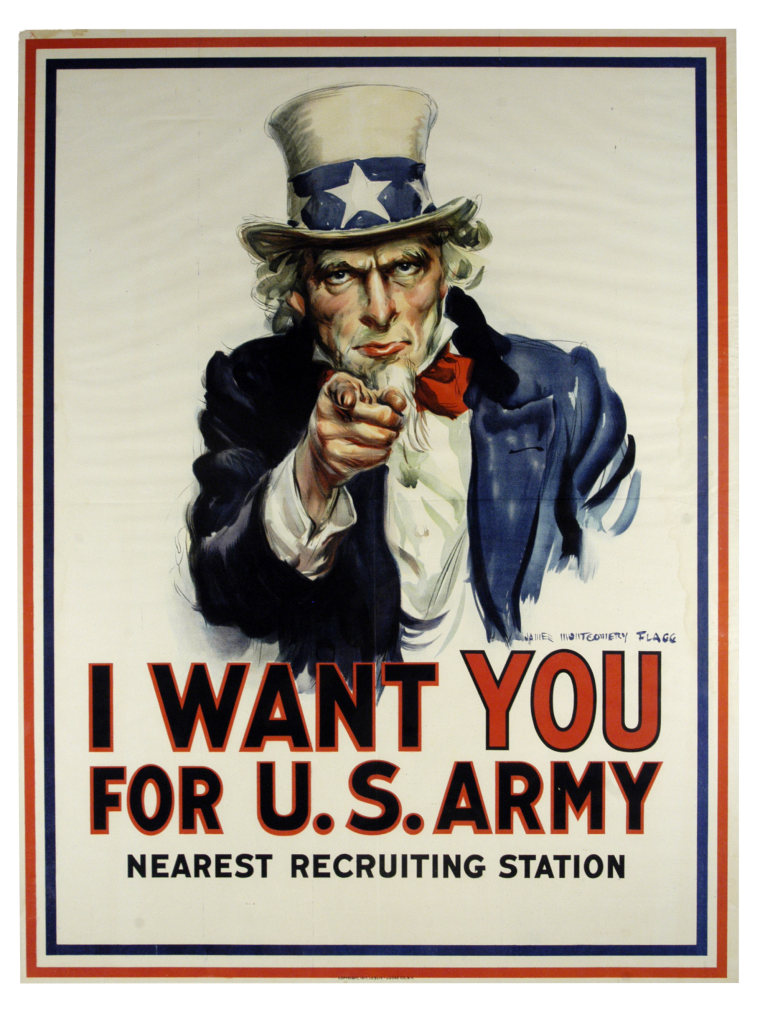 McCrahon joined the French Army as an ambulance driver in 1915, two years before the U.S. entered the war between the Allies and Central Powers. After America entered the war, McCrahon returned home and joined the U.S. army, where he attained the rank of colonel, the auction house said.
The collection has been recognized as the most extensive collection of war posters known to exist. The posters have remained in the McCrahon family but have been on display in a number of institutions.
"It is clearly the largest and finest collection in the world," Arlan Ettinger, president of Guernsey's, said.
McCrahon's granddaughter-in-law, Sheri Baker, and her husband Jim, were delighted when they began unrolling each of the nearly 2,000 posters.
"It's cool to come across the ones you know," Baker said. "But it's even more amazing to see ones you haven't seen before."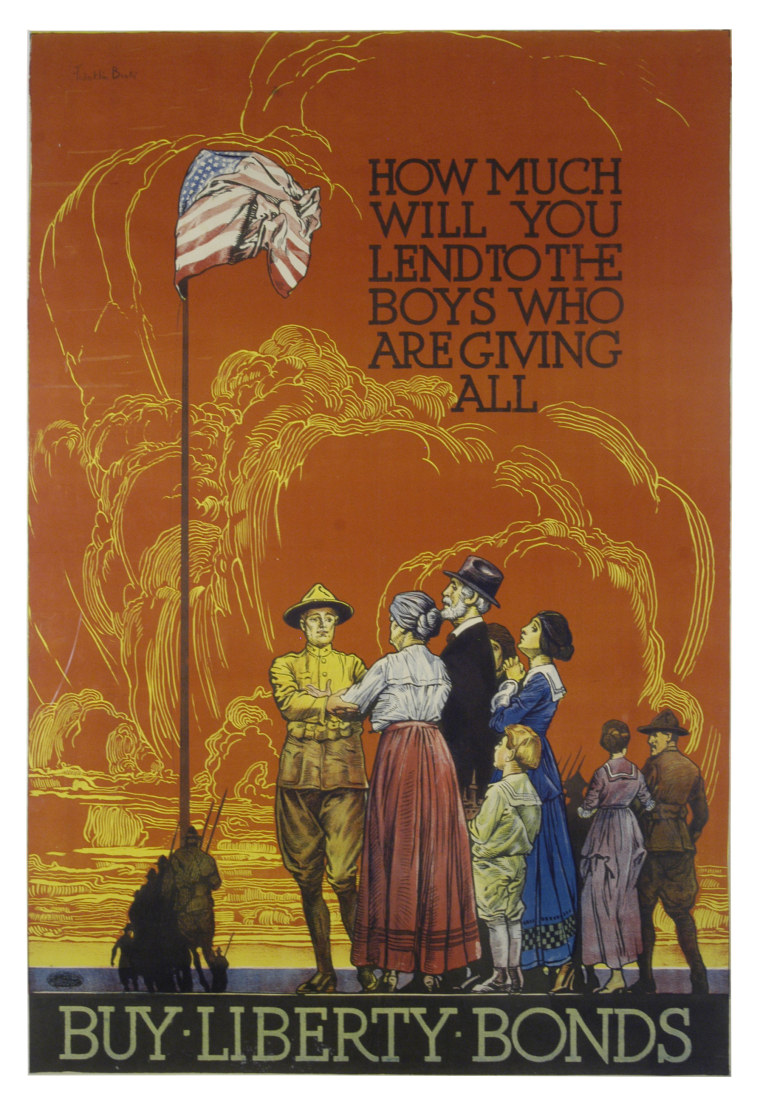 Baker says finding a copy of the famous piece, "Gee! I Wish I Were a Man, I'd Join the Navy," was extra special.
"My step-dad was in the Navy," Baker said. "I had a replica of the poster hanging in my bedroom in junior high school."
The sale was prompted in part when Baker was diagnosed with cancer. Ettinger says the estimated $1 million earned from the two-day auction will help the Bakers and their three sons with impending medical expenses.
The auction runs through Wednesday at LiveAuctioneers.com.