LOS ANGELES — A family member says Joseph Wapner, who presided over "The People's Court" with steady force during the heyday of the reality courtroom show, has died. He was 97.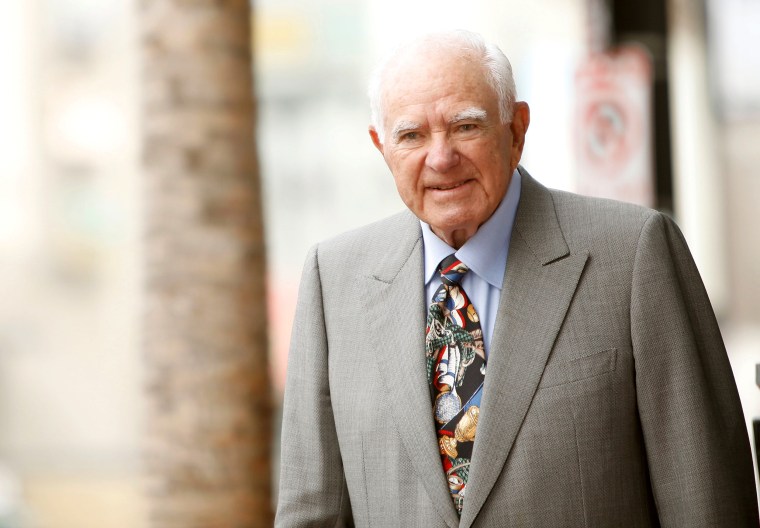 David Wapner said his father died Sunday at home in his sleep. He said his father was hospitalized a week ago with breathing problems and had been under home hospice care.
"The People's Court" was one of the granddaddies of the syndicated reality shows of today, bringing litigation to television screens starting in 1981 and for 12 seasons.
Wapner decided real small-claims cases on the show from 1981 to 1993 after serving in World War II in 1942. He auditioned for the show soon after retiring from Los Angeles courts, where he had been a judge for more than 20 years.
After leaving "The People's Court," Wapner began starring in "Judge Wapner's Animal Court" in 1998.
Born in Los Angeles in 1919, Wapner's father was an attorney. He previously said following in his father's footsteps was "inevitable." His two sons, David-Miron Wapner and Fred Wapner, also became lawyers.
Asked in 2005 interview for the characteristics of a "good judge," Wapner replied "You need to know how to listen. Listen to both sides with an open mind. Know the law and be fair to both sides."
According to the Los Angeles Times, Wapner originally decided to join "The Peoples's Court" cast because of the authenticity of the show and "integrity" of the producers. He received a star on the Hollywood Walk of Fame in 2009.
His affable, no-nonsense approach attracted many fans, putting the show in the top five in syndication at its peak.