A college football reporter was found unharmed Monday morning, police said, 36 hours after she vanished and told friends she had been followed home by a suspicious man.
Courtney Roland disappeared late Saturday after covering a Texas A&M elite football camp in The Heights area of Houston, her family said in social media posts appealing for help.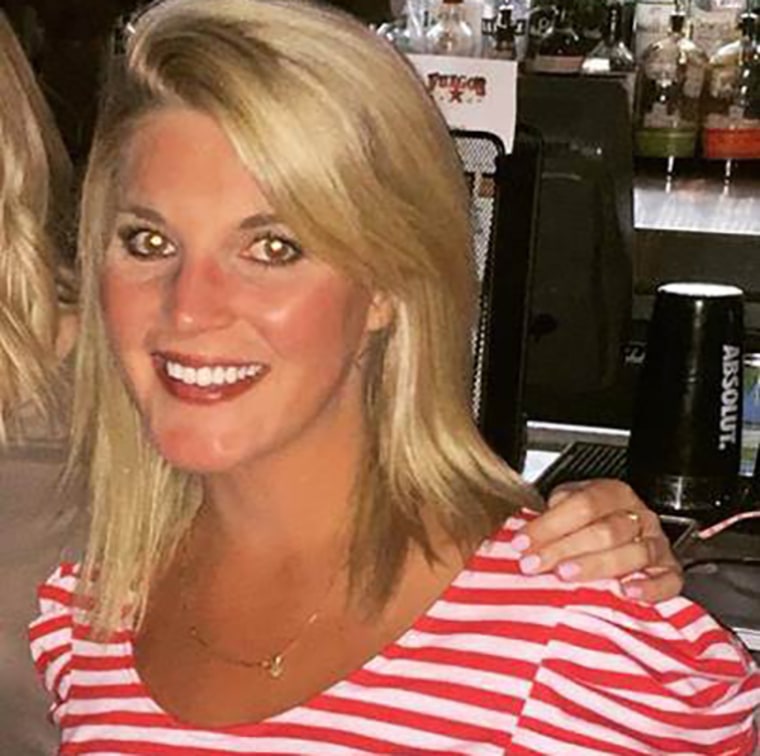 "We believe she was confused because of a reaction to medications that she had been taking," Houston Police Capt. Mark Lentini said during a news conference Monday afternoon.
Lentini said Roland was discovered at around 8:15 a.m. local time (9:15 a.m. ET) Monday morning by a citizen who said she was passing underneath an overpass walking toward a Chick-fil-A. Police sent units to the area and found Roland at the Chick-fil-A parking lot.
Officer Manny Cruz said at the news conference that Roland was having trouble with her memory.
"She doesn't remember everything," he said. "I think in her state of confusion she kind of lost track of time," he said, adding, "I don't think she was aware that she was being looked at as a missing person."
Roland was taken to a local hospital for a routine evaluation, where she remains with family and friends, police said.
The 29-year-old is a sports journalist for AggieYell.com and a former intern at NBC station KPRC.
Friends and family raised the alarm Sunday after she reportedly texted her roommate about a suspicious man she saw in a Walgreens who followed her to home in a blue truck.
Police found her white Jeep overnight near the Galleria mall, Houston police said Monday. Her phone and other items were inside the vehicle while her purse was found at a nearby business.
Later, police officers found Roland in the same area. "She appears unharmed. She'll be taken to an area hospital for an evaluation," the department posted on Twitter. "We are not providing the [exact] location where she was found or hospital at this time."
Her friend, Autumn Vara, updated an earlier Facebook appeal with the news. "Courtney has been found by police and about to be reunited with her family," she wrote. "Thank you everyone for your thoughts and prayers. Please respect the family during this emotional time."