The killer in a decades-old slaying of a woman in Massachusetts dubbed "The Lady of the Dunes" — whose maimed body was found on a Cape Cod beach in 1974, prompting countless theories about her death — was identified as her husband, prosecutors announced Monday.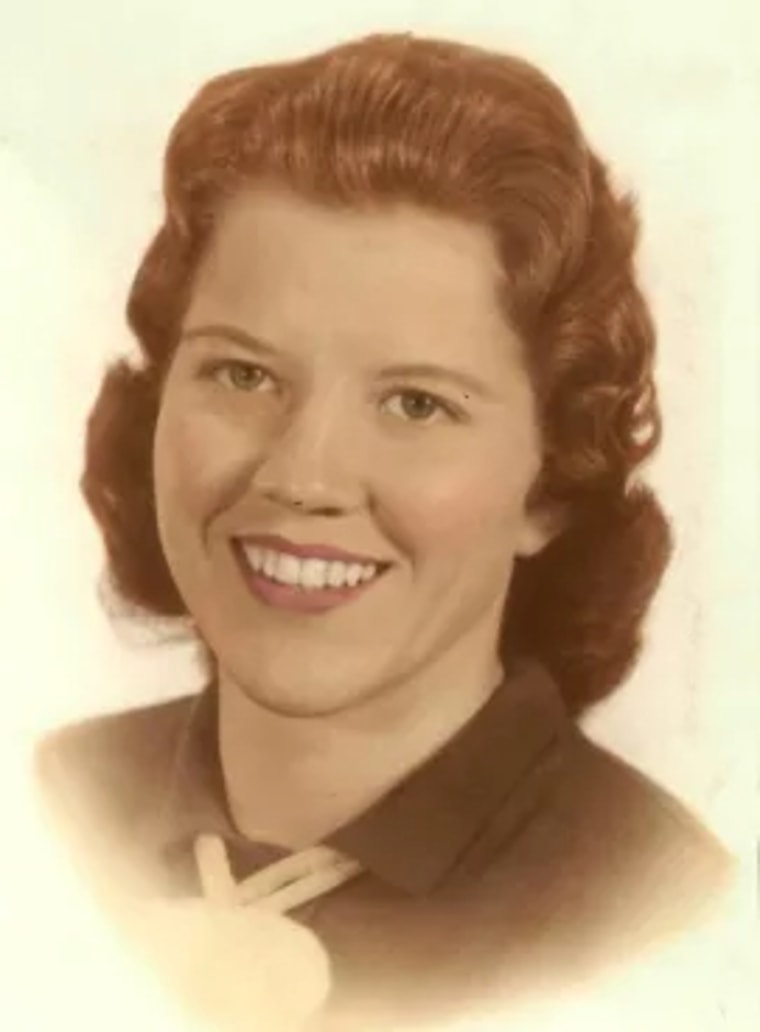 Ruth Marie Terry, 37, of Tennessee, was identified in October as the woman discovered nude on a beach in Provincetown on July 26, 1974. Terry was identified through investigative genealogy, according to the FBI in Boston.
Investigators said the case marked the oldest unidentified homicide victim in Massachusetts' history.
Authorities said that, although identifying her was a major break that helped them draw nearer to her killer, questions remained. Primarily, why was Terry — who had ties to Tennessee, Michigan and California — in Massachusetts when she was slain?
Since the identification, Massachusetts State Police investigators learned that Terry married Guy Muldavin in 1973 or 1974, Cape and Islands District Attorney Robert J. Galibois said in a statement Monday. The couple traveled after their wedding, including stopping in Tennessee to see her family.
Police also learned that Muldavin returned from the trip in the summer of 1974 driving what was believed to be her vehicle and that he had also told people his wife had died, prosecutors said.
Terry's brother worked with Muldavin to try to find his missing sister, but Muldavin told him, "They had a fight during their honeymoon, and he had not heard from his wife again," prosecutors said.
"Based on the investigation into the death of Ms. Terry, it has been determined that Mr. Muldavin was responsible for Ms. Terry's death in 1974," the statement said.
Muldavin, who died in 2002, was also a prime suspect in the disappearance of a previous wife and his stepdaughter in the Seattle area in the 1960s, prosecutors said.
A flyer the FBI released about Terry's case said she died from a blow to the head, most likely weeks before her body was found. "The left side of her skull had been crushed. No weapon was found at the crime scene," the flyer said.
Terry's body was discovered on a beach towel. She lay on half of it, as if she'd been sharing it with a companion, according to a Provincetown website dedicated to her case. Her body was exhumed in 2000, the website said.
Terry's hands were missing, "presumably removed by her killer so she can not be identified through fingerprints, and her head was nearly severed from her body," according to the FBI.
The notorious case generated national interest over the years and prompted theories about the brutal slaying. One of the theories is Terry worked as an extra in the movie "Jaws," which was filmed on Martha's Vineyard in the summer of 1974.
Galibois, the district attorney, expressed his deepest condolences to Terry's family.
"Victims are never forgotten," he said.