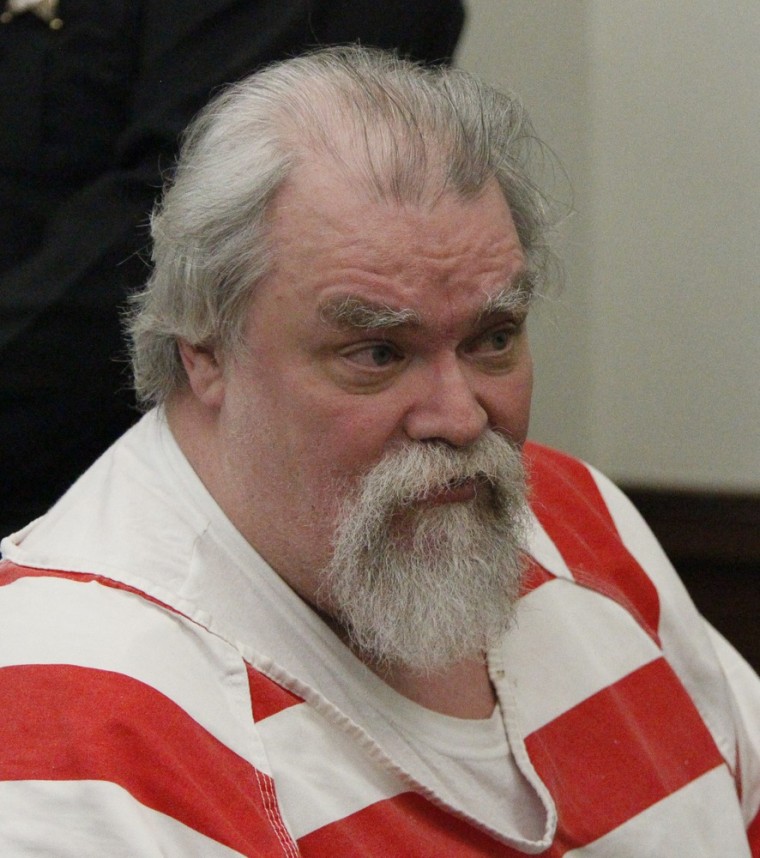 An Ohio street-preacher who lured his murder victims with bogus Craigslist job offers has been sentenced to death by an Akron judge, following the jury's recommendation.
Richard Beasley, 53, was convicted on March 12 of killing three men and wounding a fourth, all of whom had been given promises of farmhand jobs in southeast Ohio in 2011.
"Richard Beasley is a cold-blooded manipulator with zero regard for human life," Prosecutor Sherri Bevan Walsh said Thursday, according to The Akron Beacon Journal. "Beasley has shown no remorse and would likely still be preying on men who were seeking a better life. It is never a joyous occasion when someone is sentenced to die, but in this case, the death penalty is the most appropriate sentence."
Beasley made a brief statement before he was sentenced, reported Ohio NBC affiliate WKYC.
"To the families, I'm sorry," Beasley said. "I will continue to pray for you."
The men who were killed were Ralph Geiger, 56, of Akron; David Pauley, 51, of Norfolk, Va.; and Timothy Kern, 47, of Massillon. Beasley shot the men and buried them in shallow graves in the woods.
The man Beasley wounded, Scott Davis, 49, of South Carolina, managed to escape and was a key witness against him. He testified during the trial that when he went to meet Beasley at the alleged job site in Noble County, Ohio, he heard the click of a gun and was shot in the arm.
Davis knocked the weapon aside, ran into the woods, and tipped off authorities, according to The Associated Press.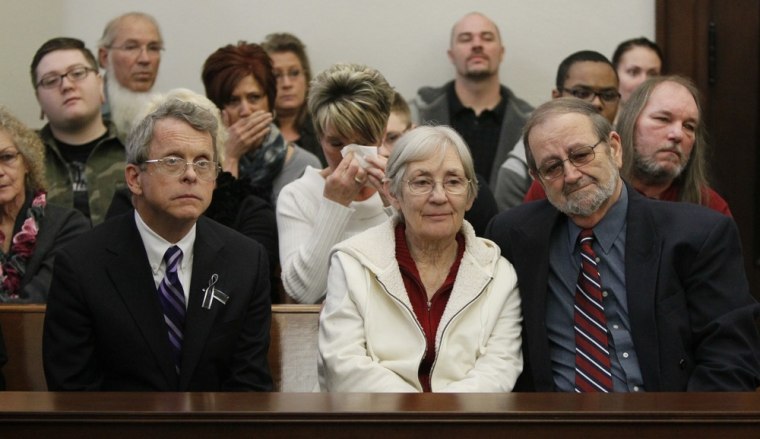 All of the men that Beasley targeted were destitute and had few family ties. They were seeking fresh starts in their lives, prosecutors emphasized during the trial. 
A 16-year-old co-defendant in the killings, Brogan Rafferty, was sentenced last year to life without parole, ineligible for the death penalty because of his age.
On March 20, during the sentencing phase of his trial, Beasley's mother Carol pleaded with jurors to spare her son's life.
"I love Richard with all my heart," she said tearfully, describing the difficult childhood Beasley endured with his abusive stepfather and sexually abusive neighbors.
The Associated Press contributed to this report.