The California man convicted of the 1996 slaying of Kristin Smart, a college student whose body has never been found, was sentenced to 25 years to life Friday.
Paul Flores, 46, was found guilty in October by a jury in Monterey County of first-degree murder. 
Ahead of Friday's sentencing, Monterey County Superior Court Judge Jennifer O'Keefe denied the defense's motions seeking a new trial and acquittal for Flores. 
As she announced the maximum effective sentence for Flores, O'Keefe called him "a cancer to society," according to NBC affiliate KSBY of San Luis Obispo.
Deputy District Attorney Christopher Peuvrelle, who prosecuted the case, commended the Smart family.
"After nearly 27 years of unspeakable anguish, the Smart family has finally seen their daughter's killer sentenced," he said in a statemetn. "Their strength and determination serve as an inspiration to us all."
Defense attorney Robert Sanger did not immediately respond to a request for comment Friday afternoon.
Prosecutors accused Flores of killing Smart during an attempted rape on May 25, 1996, in his dorm room at California Polytechnic State University in San Luis Obispo, where they were both students. 
Smart's remains have never been found. She was declared legally dead in 2002. 
Flores' father, Ruben Flores, was acquitted in October of accessory after the fact.
Prosecutors said Paul Flores was the last person seen with a very intoxicated Smart and walked her home from an off-campus party. Prosecutors alleged that her body may have been buried under a deck behind Ruben Flores' home in Arroyo Grande.
The father was accused of helping bury Smart and of digging up the remains and moving them years later, prosecutors said.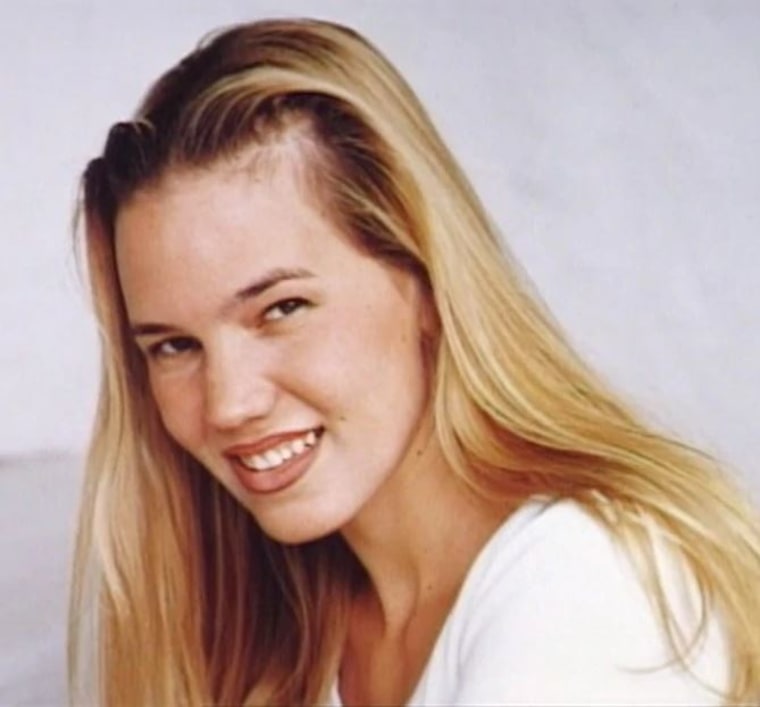 Both men had pleaded not guilty in the case.
Paul Flores had long been considered a suspect in the killing, but prosecutors only arrested him and his father in 2021 after the investigation was revived.
Smart's high-profile case has captured the attention of cold-case enthusiasts for years.
Investigators had conducted dozens of searches over two decades. In the past few years, attention turned to Ruben Flores' home, about 12 miles south of Cal Poly.
Behind lattice work beneath the deck of his home, archaeologists working for police in March 2021 found a soil disturbance about the size of a casket and the presence of human blood, prosecutors said, but the blood was too degraded to extract a DNA sample. 
The October conviction of Flores was little solace for Smart's family.
"Without Kristin, there is no joy or happiness in this verdict," Smart's father, Stan Smart, said after the verdicts for the Flores father and son were read. "After 26 years, with today's split verdicts, we learned that our quest for justice for Kristin will continue."