A bus and tractor-trailer collided on a Virginia highway overnight, killing three passengers just outside of Colonial Williamsburg, authorities said Friday.
Two men and a woman died in the crash that happened about 1:38 a.m. on eastbound Interstate 64 in York County, officials said.
"As the passenger bus merged into the tractor trailer's path, the vehicles collided," according to a state police statement.
"The impact of the crash caused the tractor-trailer to run off the left side of the interstate and continue into the median where it struck an embankment."
The three victims had been riding on the bus and both drivers appeared to survive, a state police representative said.
No one on the commercial bus — a driver and 23 passengers — was wearing seatbelts when their coach crashed, police said.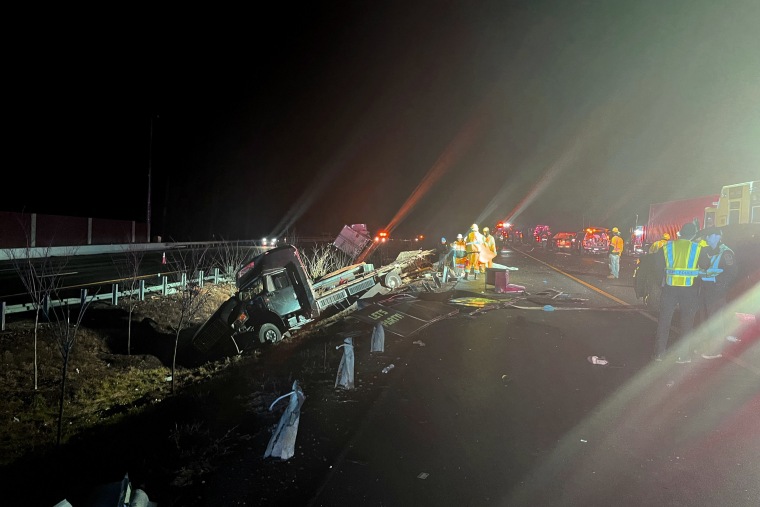 The names of the three people who died were not disclosed, pending next-of-kin notification.
The accident happened about one mile east of Exit 242, which connects I-64 to Virginia State Route 199. The crash site is just north of Williamsburg, one of America's oldest cities and the former capital of the colony.