A man drowned as he was trying to save his daughters from a pond in Maine on Saturday, according to the Maine Warden Service.
Henry Brooks, 46, of Hope, was at Seven Tree Pond in the town of Union with his family around 4:30 p.m. Saturday watching his daughters, 12 and 13, swimming in the water.
When one of his daughters fell into the deep water where the river enters the pond, the other daughter tried to rescue her but fell into the deeper water herself.
Currents then swept both girls out to an even deeper part of the pond, the Maine Warden Service said.
Brooks jumped into the water to try and rescue his daughters. His 27-year-old son also jumped in with a life jacket.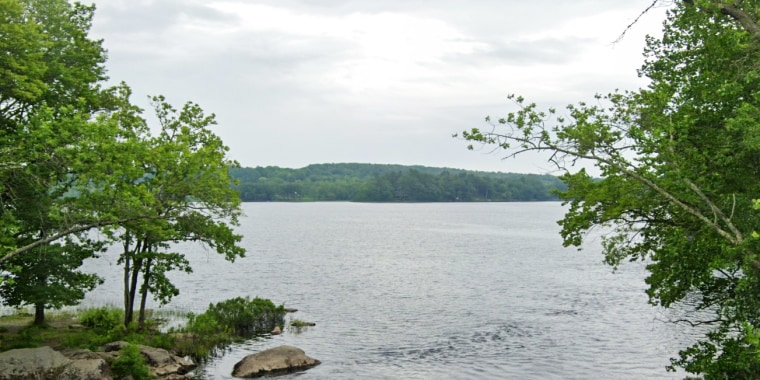 "The son was able to swim to his sisters, and bring them back to safety at a nearby dock, but when he looked back for his father, he could not find him," the warden service said in a statement.
Wardens, along with Union Fire and Rescue and the Knox County Sheriff's Office, searched the pond by boat and foot but weren't able to find Brooks.
Three divers from the service were later called to the pond and found Brooks at around 7:30 p.m. "approximately 50 feet from shore in water that was seven feet deep, not far from the dock where his son brought the daughters to safety," the warden service said.
Brooks was taken to a funeral home in Waldoboro, and his children were taken to a local medical center, where they remained for observation Saturday night.
The conditions of his daughters are not known.